Windows Update Tool
The Windows uptime tool checks the uptime of all domain-joined servers or selected servers. You can choose to report on all servers or select an OU or group. Windows servers can have performance issues if they have a long uptime. It is often required to reboot servers after running updates or system changes. This tool can help you easily find servers that have not been rebooted for an extended period.
Download Free Trial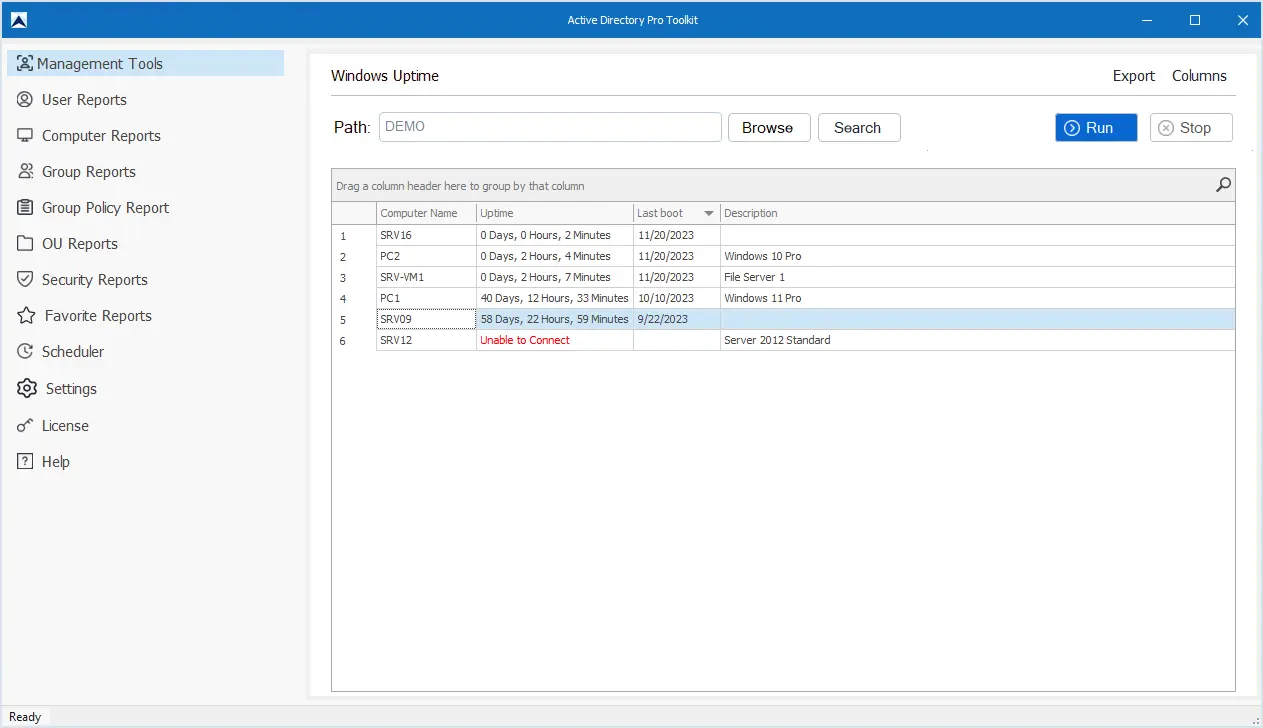 Features:
Easily check Windows uptime
Get the last boot time
Easy to use GUI tool
Report uptime of all servers or computers
Export to CSV, Excel or PDF
Requirements:
WMI needs to be allowed inbound. If you have the Windows firewall enabled see firewall documentation for the GPO firewall settings to enable WMI.
How to Use the Windows Uptime Tool
Step 1
Click on Windows Uptime from the management tools page.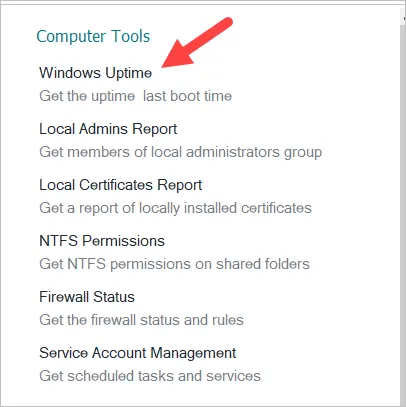 Step 2
Click run to scan all computers. Click browse to select an OU or group.
Computers that are offline or blocked will display "Unable to Connect"

Related Tools