The AD Pro Toolkit is a collection of Active Directory Tools to help simplify management tasks. These tools are very easy to use with a simple GUI interface bundled into a single toolkit. These tools will help automate and make your job easier.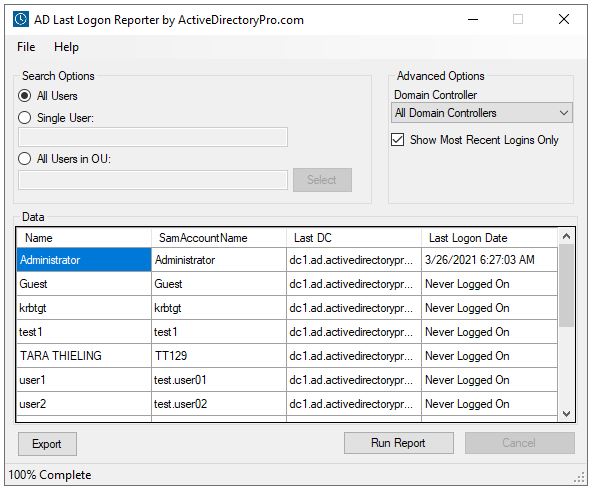 Bulk User Import
Bulk create user accunts from CSV with this easy to use
GUI tool
Last Logon Reporter
Get the TRUE last logon time for single or multiple users. Exports results to CSV.
DHCP Best Practices
Bulk create user accunts from CSV with this easy to use
GUI tool
Active Directory Security Best Practices
Bulk create user accunts from CSV with this easy to use
GUI tool
DHCP Best Practices
Bulk create user accunts from CSV with this easy to use
GUI tool
DHCP Best Practices
Bulk create user accunts from CSV with this easy to use
GUI tool