The AD Pro Toolkit is a collection of Active Directory Tools to help simplify management tasks. These tools are very easy to use with a simple GUI interface bundled into a single toolkit. These tools will help automate and make your job easier.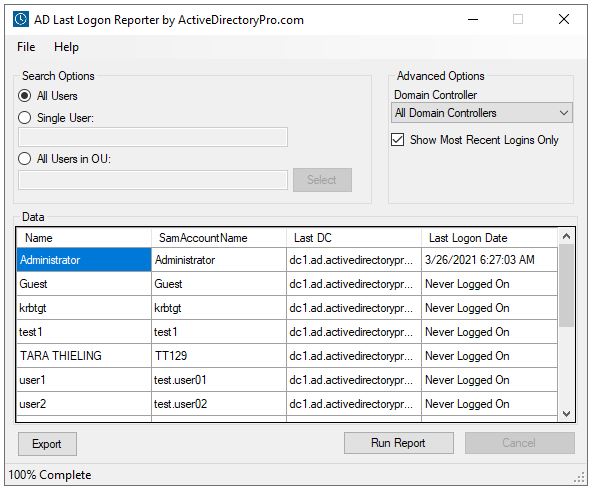 Active Directory Security Best Practices
Top 25 Active Directory Security Tips from IT Professionals
Check out our most popular tools, best practices guides, and recent blog posts.
Bulk User Import
Bulk create user accounts from CSV with this easy to use
GUI tool. One of our most popular products.
Last Logon Reporter
Get the TRUE last logon time for single or multiple users. Exports results to CSV.
DHCP Best Practices
16 DHCP best practices, Using DHCP failover, central vs distributed, lease duration and much more.
AD Security Best Practices
Check out our list of 25 Active Directory security best practices. One of our most popular guides.
How to Find Which Logon Server You Authenticated to (Domain Controller)
There are times when you need to determine which domain controller you have authenticated to. This can be helpful for a number of reasons such as troubleshooting group policy, slow logins, and so on.
How to Add Users to Active Directory Groups
In this guide, I will show you how to add users to Active Directory security groups using PowerShell, ADUC, and by using the Bulk Group Management Tool. I will provide you with examples of adding a single user and multiple users to groups.