Top 25 Active Directory Security Checklist
Download this free PDF checklist that includes the top 25 best practices for securing Active Directory and Windows systems.
Stop adding accounts to Domain Admins

Use at least two accounts

Secure the domain admin account

Use Laps

Use SAW Workstation

Tools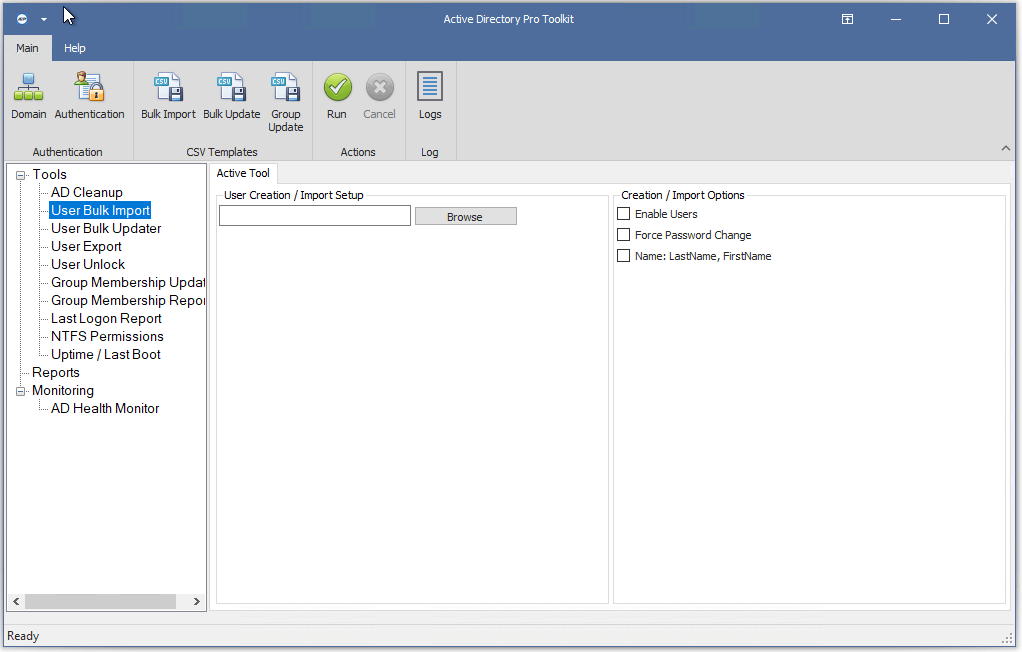 Bulk import new user accounts from CSV. Very easy to use and comes with a CSV template with 33 user fields.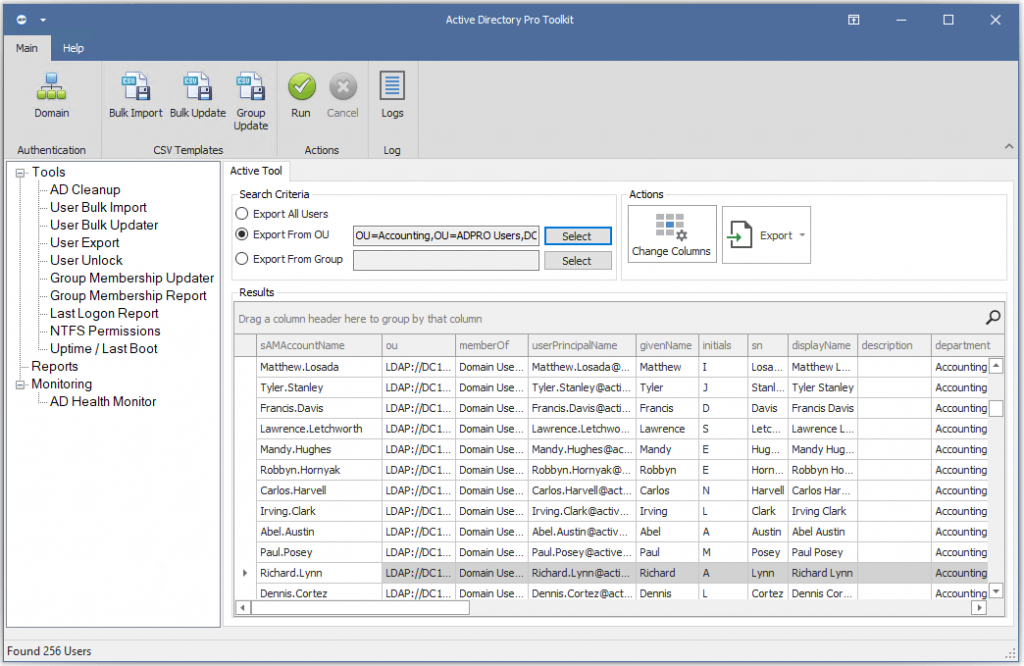 Bulk user export makes it easy to export all users from the domain, an OU or from a security group.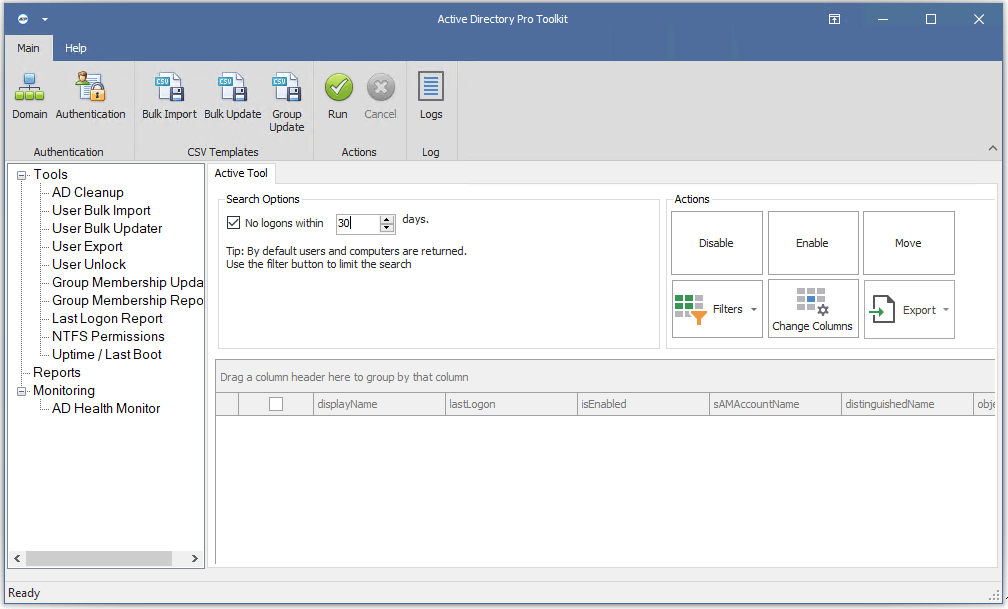 The AD Cleanup tool finds stale accounts, expired, disabled and more. This tool helps reduce risks and keeps AD clean.