How to view open files on Windows Server (2008, 2012 & 2016)
There are times when a file is open on a windows server and you need view what user or process has it open. These open files can be locked and prevent users from editing, cause errors when upgrading software, hold up a reboot and so on.
In this article, I will show you how to quickly view open files on windows server and workstations.
Both methods use built in Windows tools and works on most Windows versions (I've tested this on Server 2008, 2012, 2016 and Windows 10).
Video Tutorial
If you don't like videos or want more details then continue reading.
Recommended Tool: SolarWinds Permissions Analyzer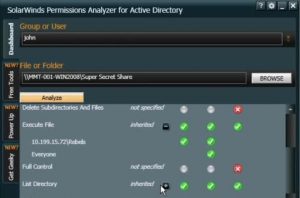 Now you can quickly see WHO has permission to WHAT and answer the questions that suck up your time and patience.
SolarWinds FREE Permission Analyzer will determine a user's effective NTFS permissions for a specific file, folder or network share access. The results are displayed in a nifty desktop dashboard.
Method 1: Use Computer Management to view shared files/folder
This first method is used to view open files on a shared folder. This is the best way to troubleshoot locked files that users have left open.  If you need to see what process has a file open then check out method 2.
Step 1: Right Click the start menu and select Computer Management
Another way to access computer management is to type in compmgmt.msc into the start menu search box.
You will need to open up this console on the computer or server that has the shared folder. For example, I have a server called file1 with a shared folder named HR. To see the open files on this share I will need to open up the computer management console from the file1 server.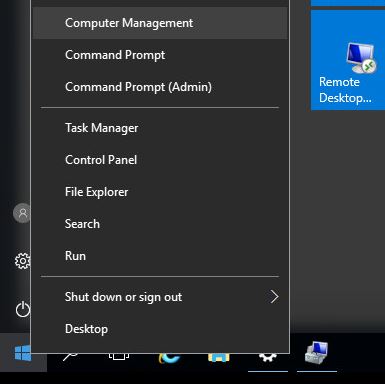 Step 2: Click on Shared Folders, then click on open files
I can now see that the user rallen has the HR folder and the file adpro.txt open.

If I needed to I can right click the file and select "Close Open File". This is something that needs to be done when a file is locked.
That's it for method 1.
If you need to check who has permissions to a file or folder then check out my guide How to view NTFS effective permissions. 
Methods 2: See process and file details with Resource Monitor
Step 1: Type Resource monitor into the start menu search box
This is the quickest way to access the Resource Monitor.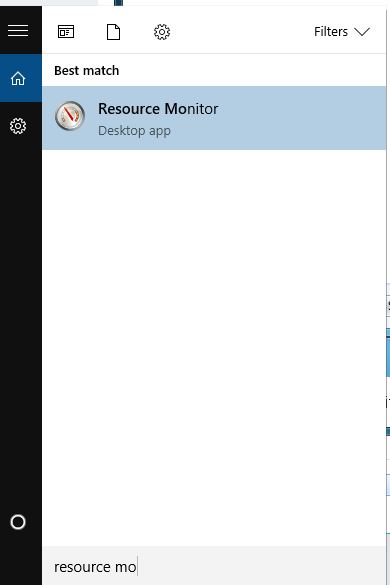 Another option is to open up the task manager, click the performance tab and then click Open Resource Monitor.
Step 2: Click on the disk tab in resource monitor
Now that I have the resource monitor open I just need to click on the disk tab.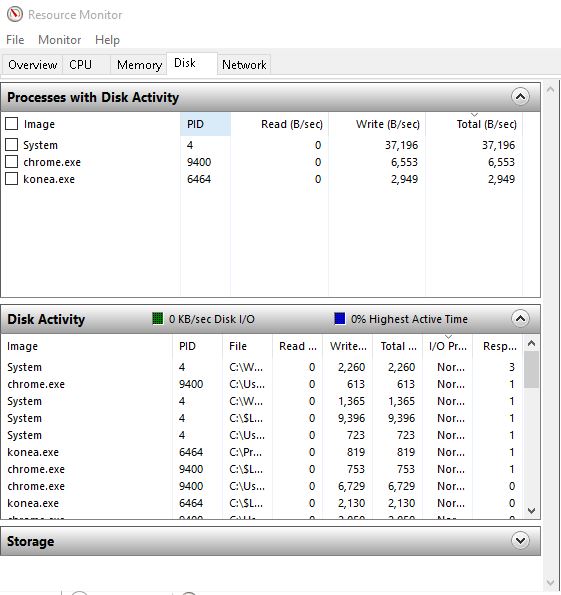 Now I can see all kinds of details about the disk activity such as files open, PID, read and write bytes per second and more.
You can move the columns around so you can see the full file path.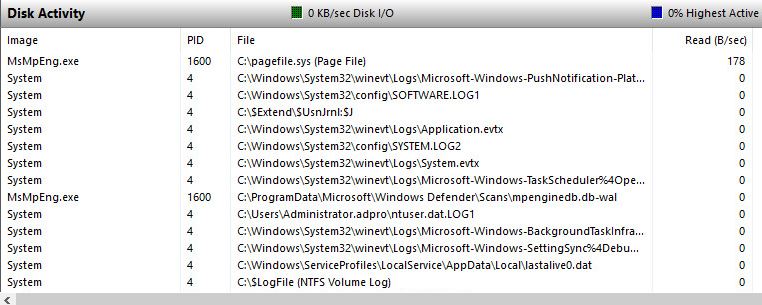 If have a lot of disk activity you go stop the live monitoring so you can view the open file activity.
To stop the live monitoring go to monitor, then select stop monitoring.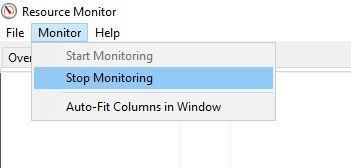 If you liked this article, then please subscribe to our YouTube Channel for more Active Directory Tutorials.
Recommended Tool: SolarWinds Server & Application Monitor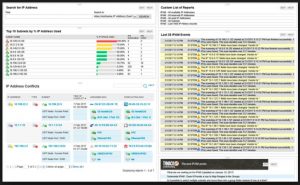 This utility was designed to Monitor Active Directory and other critical services like DNS & DHCP. It will quickly spot domain controller issues, prevent replication failures, track failed logon attempts and much more.
What I like best about SAM is it's easy to use dashboard and alerting features. It also has the ability to monitor virtual machines and storage.