In this guide, I will show you step by step instructions for installing and configuring a Windows DHCP server.
What is a DHCP Server?
A DHCP server (Dynamic Host Configuration Protocol) is a server that automatically assigns IP addresses to computers and other devices on the network. Without a DHCP server, each device on the network would need to be manually configured with an IP address.
Why is a DHCP server needed?
Every device on the network needs an IP address to access network resources such as the internet, applications and even making phone calls. With a DHCP server, this entire process is automated and can be managed from a centralized server. When mobile devices move from one office to another it may require a new IP address. DHCP handles this automatically providing a new IP addresses when the device moves to another location. Without a DHCP server there would be an overwhelming amount of manual configuration assigning IP addresses to devices on the network. A DHCP server is a huge time saver.
How to Install DHCP Server
This guide was created using Windows Server 2016. The steps should be similar for other server versions.
Step 1: Open Server Manager
Click the start button then click the Server Manager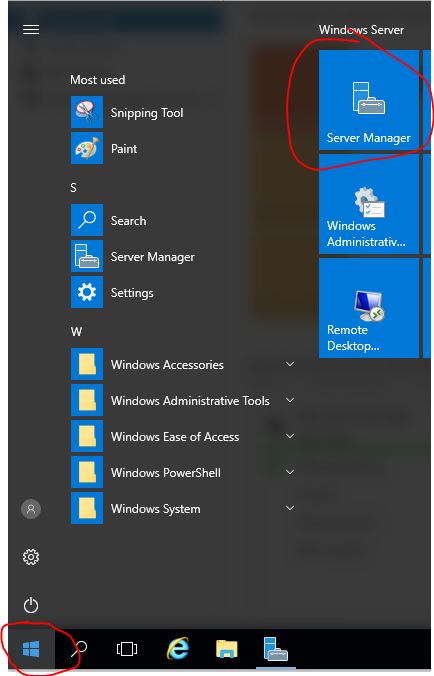 Step 2: Add roles and features
On the server manager dashboard click "Add roles and features" This will start the add roles and features wizard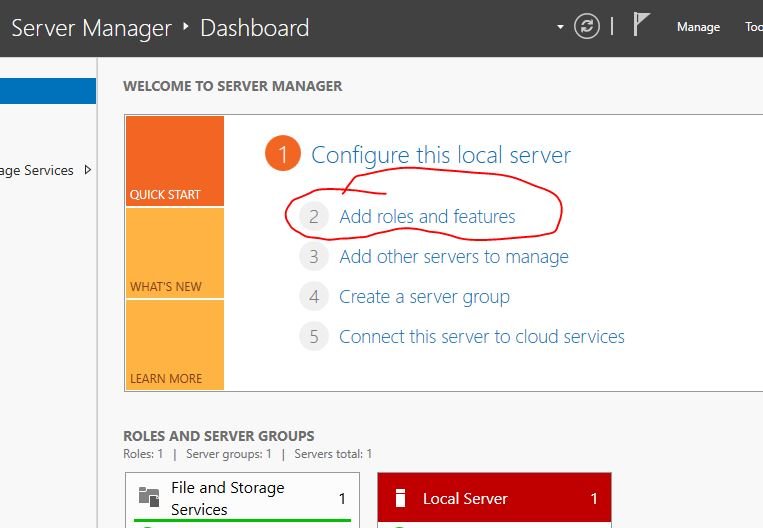 Click next on the before you begin page.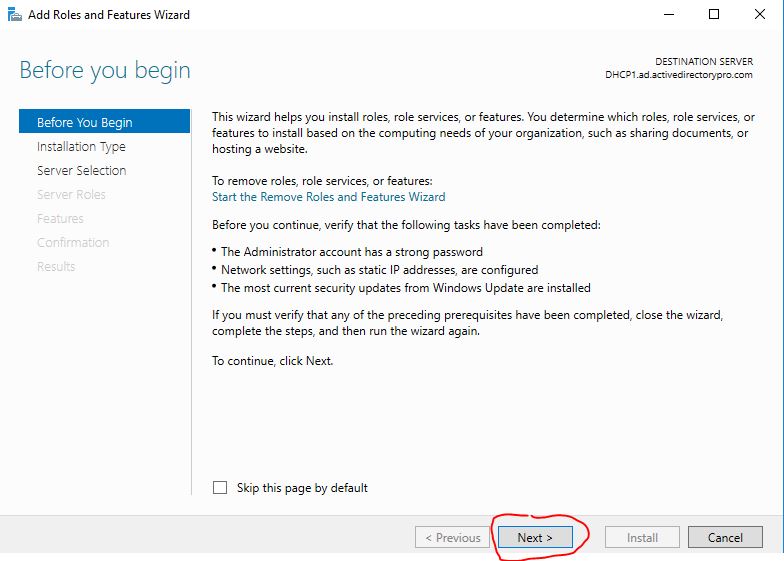 Step 3: Select Role-based or feature-based installation
Make sure "Role-based or feature-based installation is selected and click next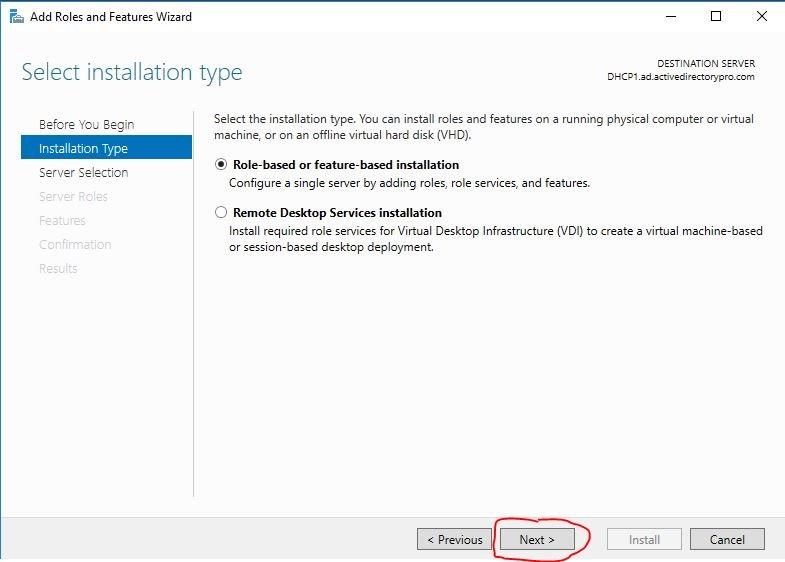 Step 4: Select the destination server
On this page choose the server you want the DHCP service installed on. In this example, I'll be choosing the local server.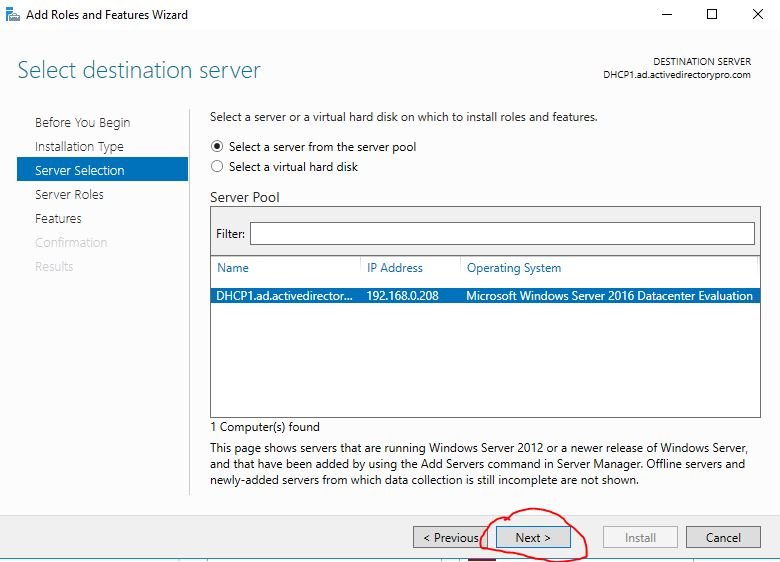 Step 5: Select server roles
On this page, you want to select the DHCP server roles and click next.
When you select the roll you will get a pop up asking to add features that are required for DHCP server. Click add features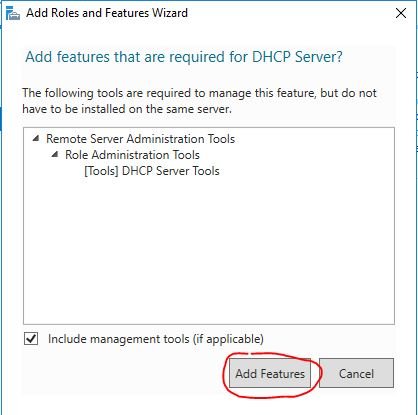 Back on the select server roles page click next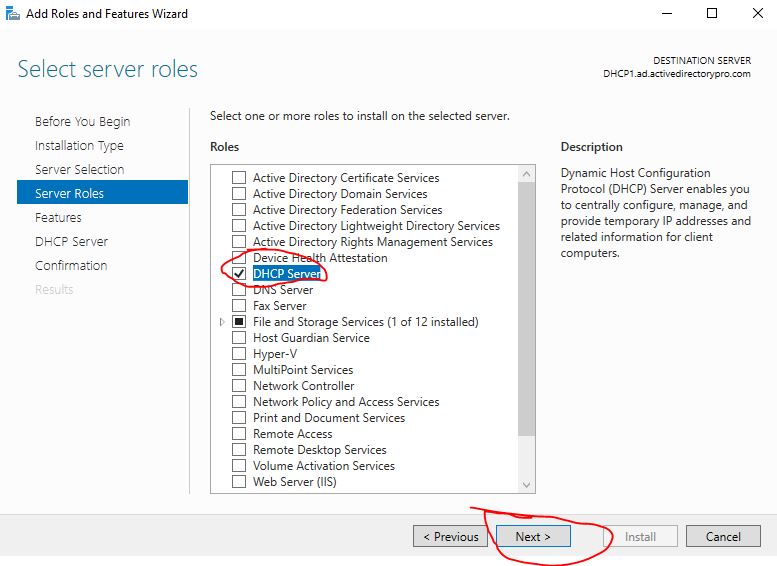 Step 6: Feature, DHCP Server
On the features screen click next
On the DHCP server click next
Step 7: Confirmation
On the confirmation page, you can select to automatically restart the server if required.
On 2016 server it does not require a restart.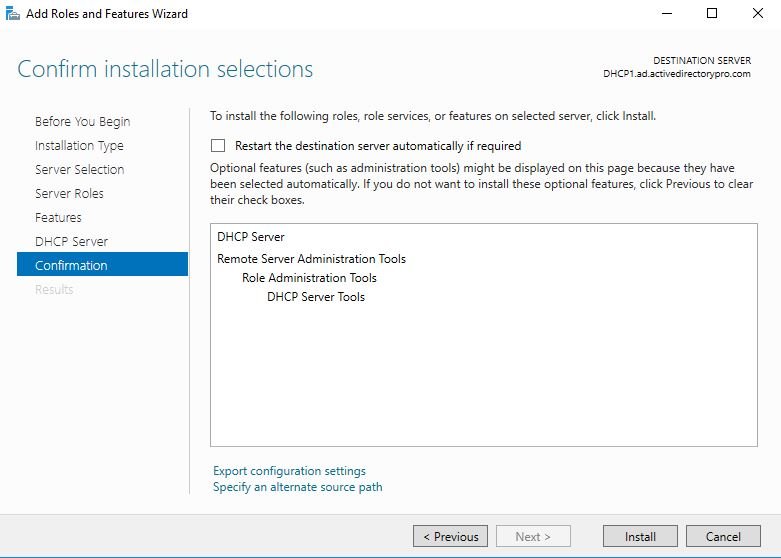 Click install and the install will start.
You will get an install progress page, it will say install succeeded when complete.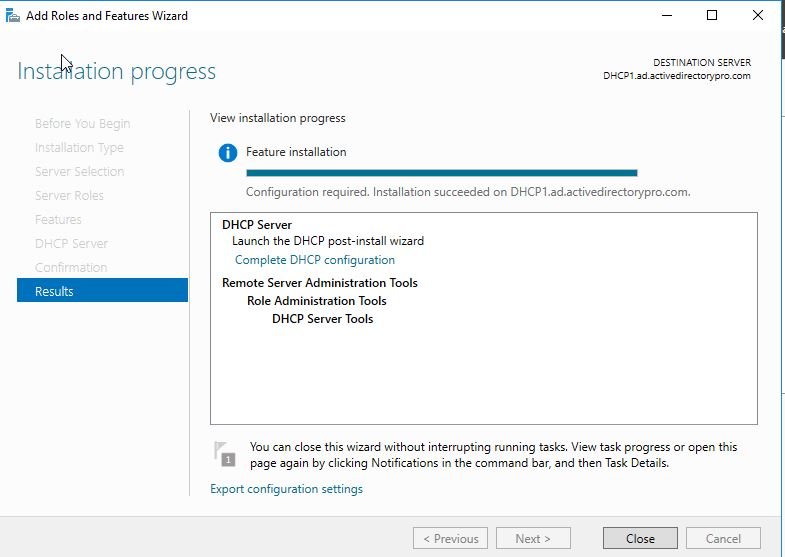 That completes the install of the DHCP role. Move onto the next section for steps on configuring the DCHP server.
Configure DHCP Server
If you followed the steps above you should now have the DHCP service installed.
But.. It still needs to be configured.
Step 1: Server Manager
In the server manager dashboard, you will see a yellow notification at the top left.
Click on it.
Now click on "Complete DHCP configuration"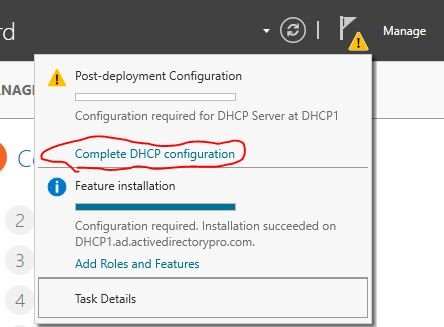 Step 2: Post-Install configuration wizard
On the description screen click next
On the authorization page use AD credentials if the server is joined to the domain.
Choose "Skip AD authorization" if the DHCP server is standalone and not joined to the domain.
Click commit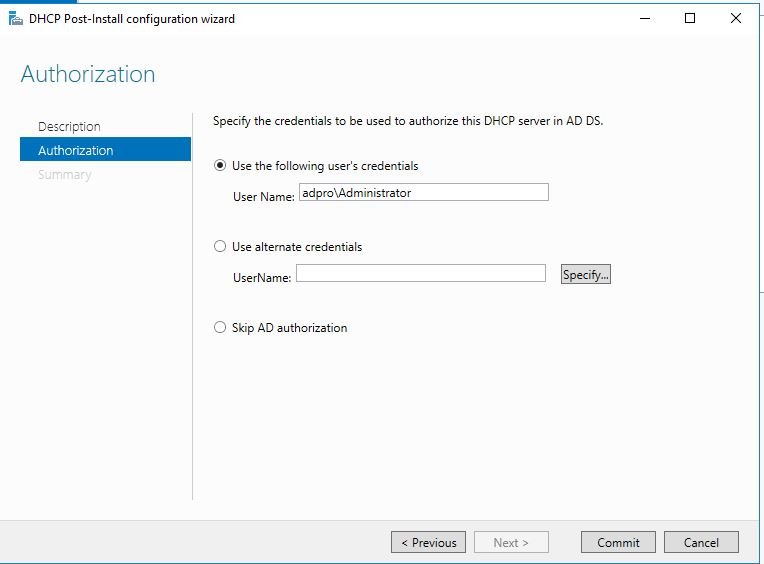 You will see a summary page of the configuration steps
Click close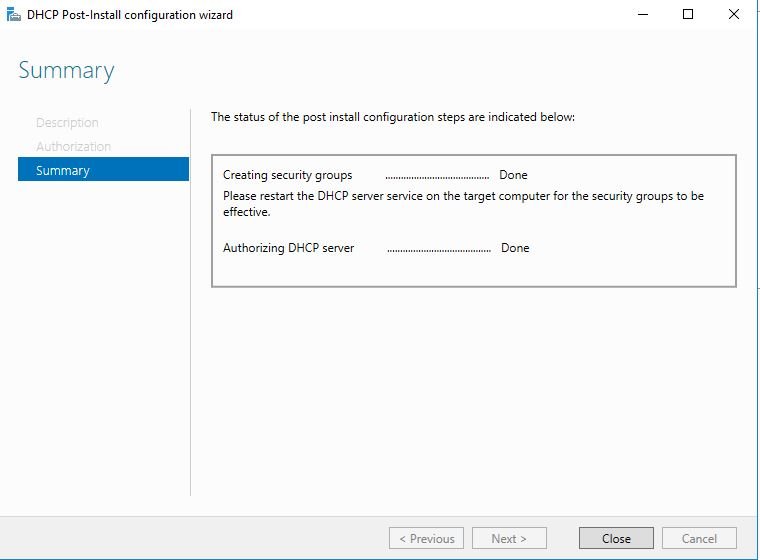 Now you can open the DHCP management console to configure DHCP scopes and other options.
To access the DHCP management console click start -> Windows Administrative Tool -> DHCP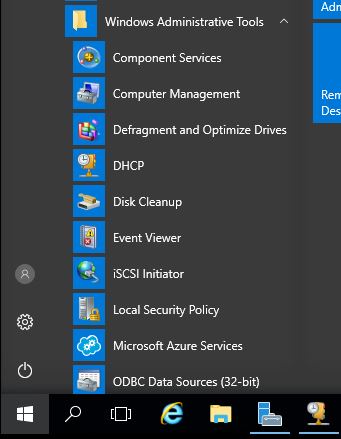 The DHCP management console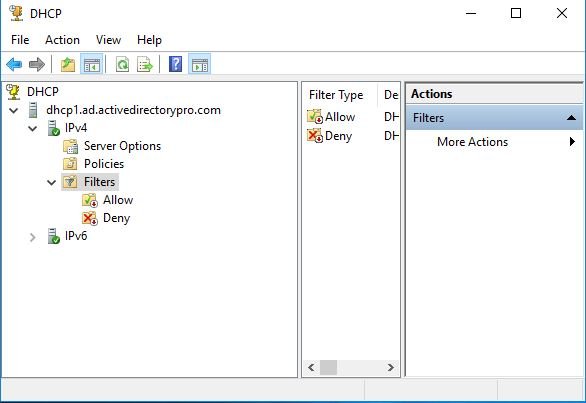 The next steps are to configure a new scope, configure scope options and ensure clients can access the DHCP server. I'll cover these steps in another post.