Active Directory Password Reset Tool
A simple GUI tool to quickly unlock and reset Active Directory user accounts. In addition, you can easily set accounts to require password change at the next logon and unlock the account. Resetting account passwords is a frequent helpdesk call and this tool will save you time by making this task quick and easy.
Download Free Trial
Features:
Quickly reset user passwords
Unlock user accounts
Force password to be changed at next logon
Easy to use interface
Requirements:
You will need permission to unlock user account objects in Active Directory
How to Use the AD Password Reset Tool
Step 1
Click on Password Reset from the management tools page.
Step 2
To reset a user account, click browse to browse for the account or click search.
In this example, I'll reset the user Alonso.Hall.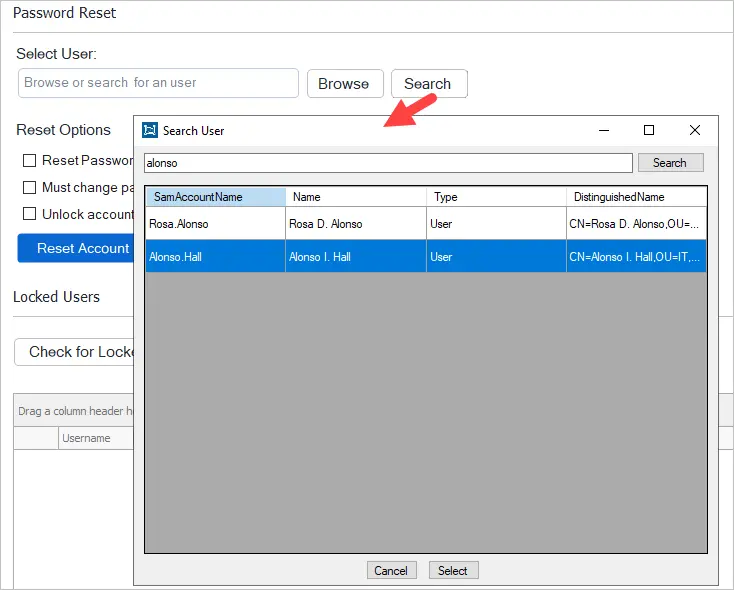 Step 3
Select the reset options and click the reset account button.
In this example, I'm going to reset the password and set the account to change password at next logon.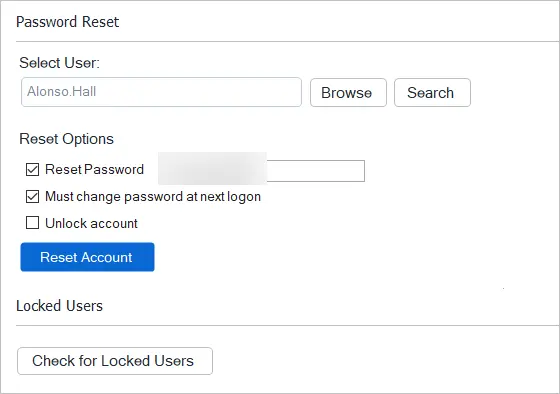 When you click the "reset account" button you will get a popup.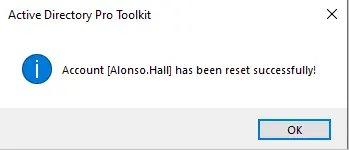 User Unlock Tool
To find all locked users click the "Check for Locked Users" button.

To unlock an account right click and select "unlock".

Related Tools