Window NTFS Permissions Reporting Tool
Quickly get NTFS folder permissions and see who has permissions to what.
Audit and report NTFS folder permissions. Report on parent folder and subfolders. You can specify how many subfolder levels to include in the report.
The NTFS permission report can be exported to CSV or HTML for further analysis or for backup and archiving of permissions.
Backup Folder Permissions
This tool is great for backing up folder permissions. The backup report can be used for migrating permissions to a new server, auditing and more.
Follow these steps to run the NTFS Permissions Tool
Step 1: Select Folder Path
Type in a folder path or click the browse button to select a folder. This can be a local folder or a UNC path.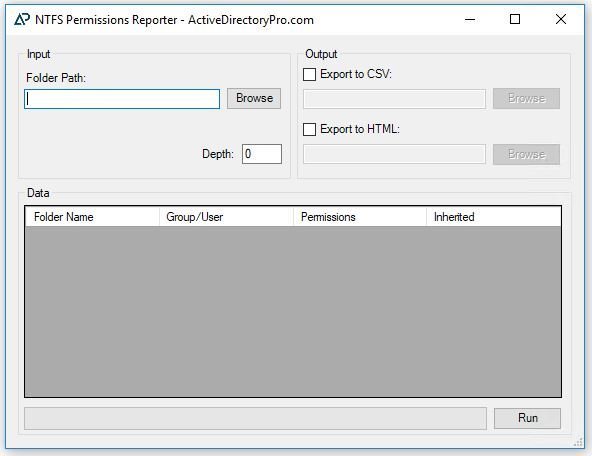 The depth option allows you to specify how many subfolder levels to report on. By default (depth 0) will report on the first level of subfolders. Increase this number to your desired depth.
Now, click run.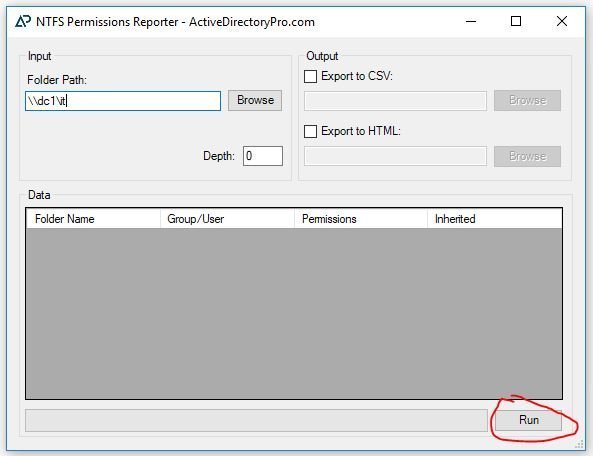 When the report is done you can sort on any of the columns. The report will display the folder name, the group/user who has permissions, what type of permissions and if the permissions are inherited.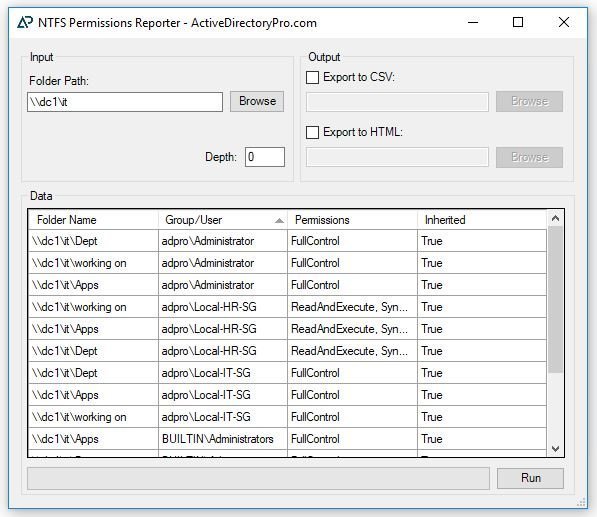 To export the NTFS permission report, set the path, select your export option "Export to CSV" or "Export to HTML". Click the browse button to choose a file name and save location.
Then click run.