Active Directory User Export Tool
Quickly export Active Directory user accounts to CSV with this easy to use PowerShell tool.
Key Features:
Quickly export all user accounts
Export all users from an organizational unit (OU)
Export all users from a group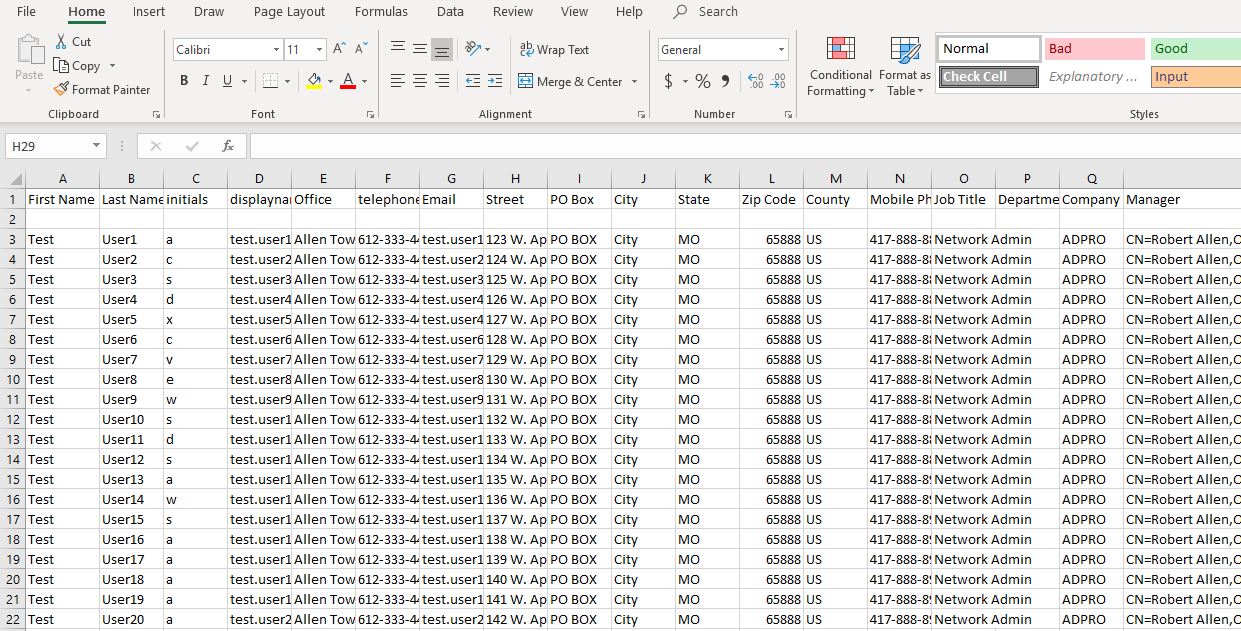 The Features You Get with AD User Export
Follow these simple steps to run the AD user export tool.
Right-click the downloaded file "Export-ADUser.ps1" and click edit. This will open the tool with the built in PowerShell ISE application.

The tool should now be open with PowerShell ISE, now just click the run button.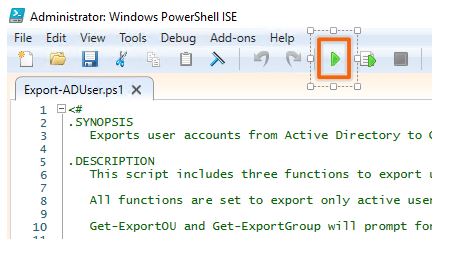 Step 3: Type Export-ADUser
In the console script pane type the following command to export all users in the domain.
Export-ADUser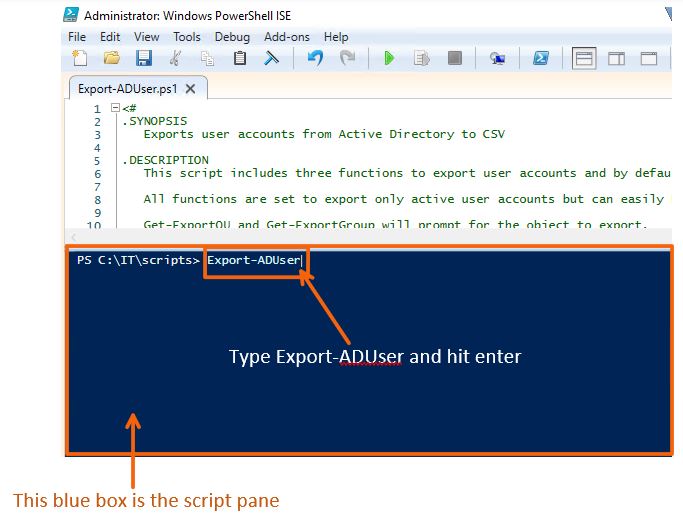 That's it. Easy Right?
The tool will run and prompt you for a location to save the CSV file.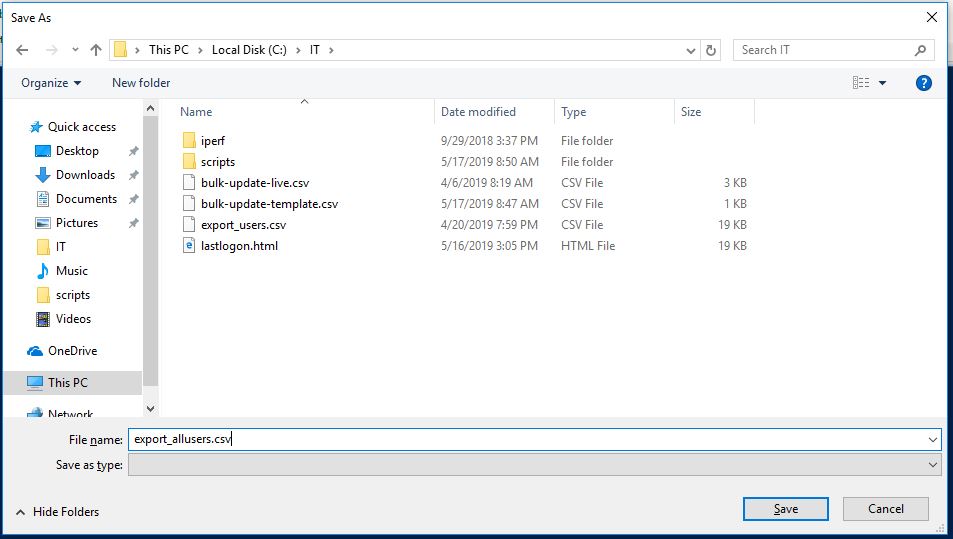 Export All Users from Organizational Unit (OU)
Step 1: Type Export-ADOU in the Script Pane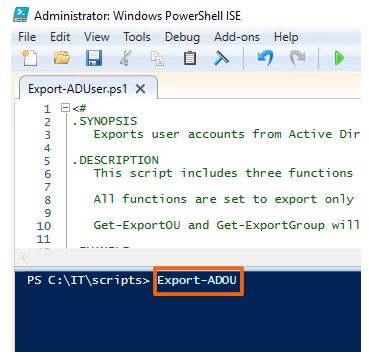 Step 2: Choose Save Location
You can choose any location and filename you like.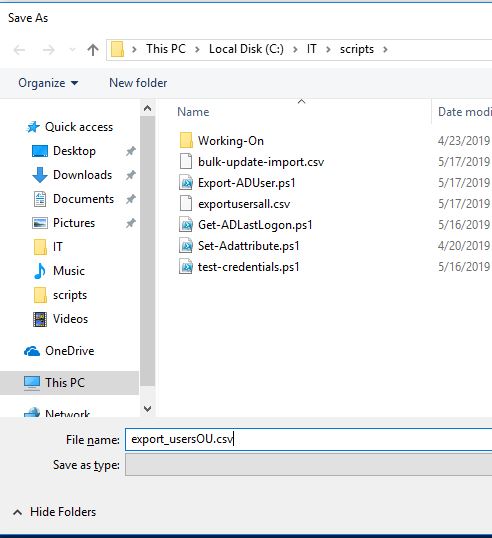 Step 3: Select OU to Export
You will be provided a list of all the OUs in your domain. Select the one you want to export and click ok.  If you have a large number of OUs you can use the filter box to narrow the list down.
Export Group Members to CSV
Step 1: Type Export-ADGroup into the script pane
Export-ADGroup
Step 2: Choose the save location for CSV
Step 3: Select the group to export.