Active Directory User Export Tool
Key Features
Export all Active Directory Users

Export from a specific OU

Export group members

Choose user attributes to export

Export report to CSV or HTML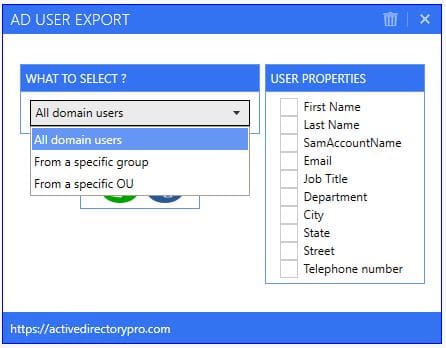 How The AD Export Tool Works
The AD Export tool is very easy to use, no scripting required. It's a simple GUI interface that allows for quick exporting of Active Directory users to CSV or HTML. See the step by step instructions below.
Step 1: Choose What To Export
Choose to export all domain users, all users from an OU or all users from a group.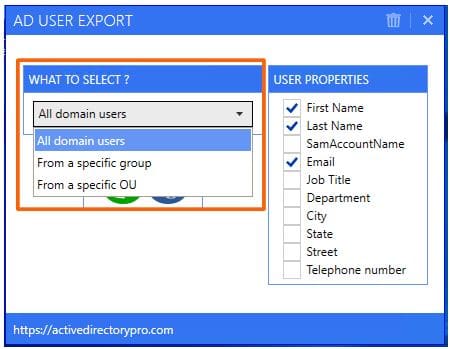 Step 2: Select User Properties
Select one or multiple user properties to include in the export.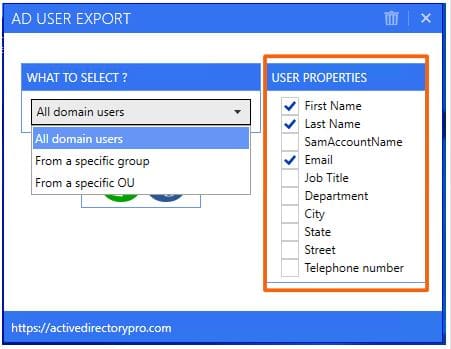 Step 3: Export To CSV or HTML
Select the CSV or HTML button to run the export.