Active Directory User Export Tool
The easy way to export all Active Directory Users, all users from an Organizational unit or all group members
Export all Users
Export all Active Directory Users
Export all Users from an Organizational Unit
Export all Active Directory Group Members
List of Attributes
Below is a list of attributes included in the export.
First name, Last name, SamAccountName, initials, displayname, office, telephone number, mobile number, street, PO box, City, State, Zip code, email, job title, department, company, manager, userPrincipalName and whenCreated.
You can see in the video and screenshot that the tool is built with ease of use in mind. The simple interface makes it very easy to export user accounts from Active Directory.
PowerShell
All tools are built with PowerShell. If you are familiar with PowerShell you can open the ps1 file and modify the code. This will allow you to modify the export and include or exclude additional user attributes. You can also contact me if you want to add additional fields to the export.
The AD User Export tool is built with PowerShell and requires no installation or coding.
Export All Active Directory Users to CSV
To open the GUI just click on the ADUserExport.bat file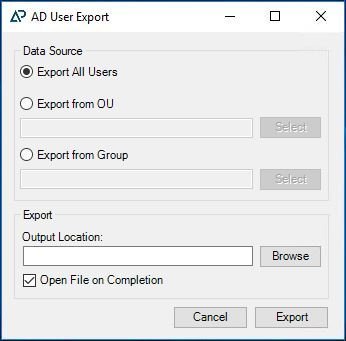 The default export is "Export All Users" so click the browse button to select a location to save the file.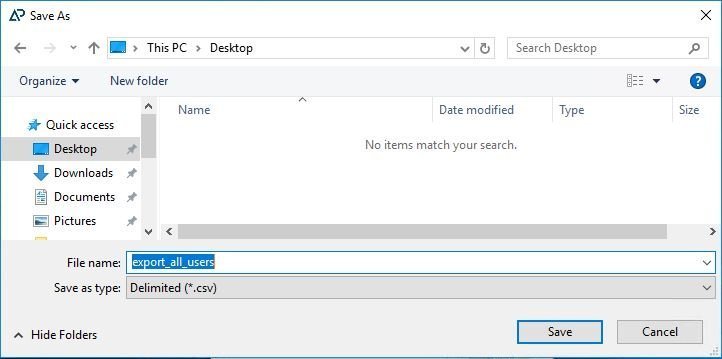 You can choose any location to save the export, in this example I will save it to my desktop.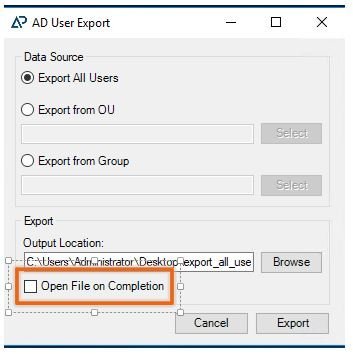 When checking the "Open File on Completion" box the file will open when the export is completed.
Now click the export button to export all users.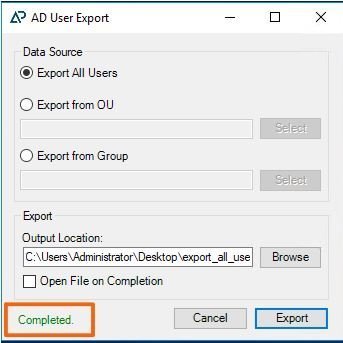 The tool will display completed in the lower-left corner when it is done.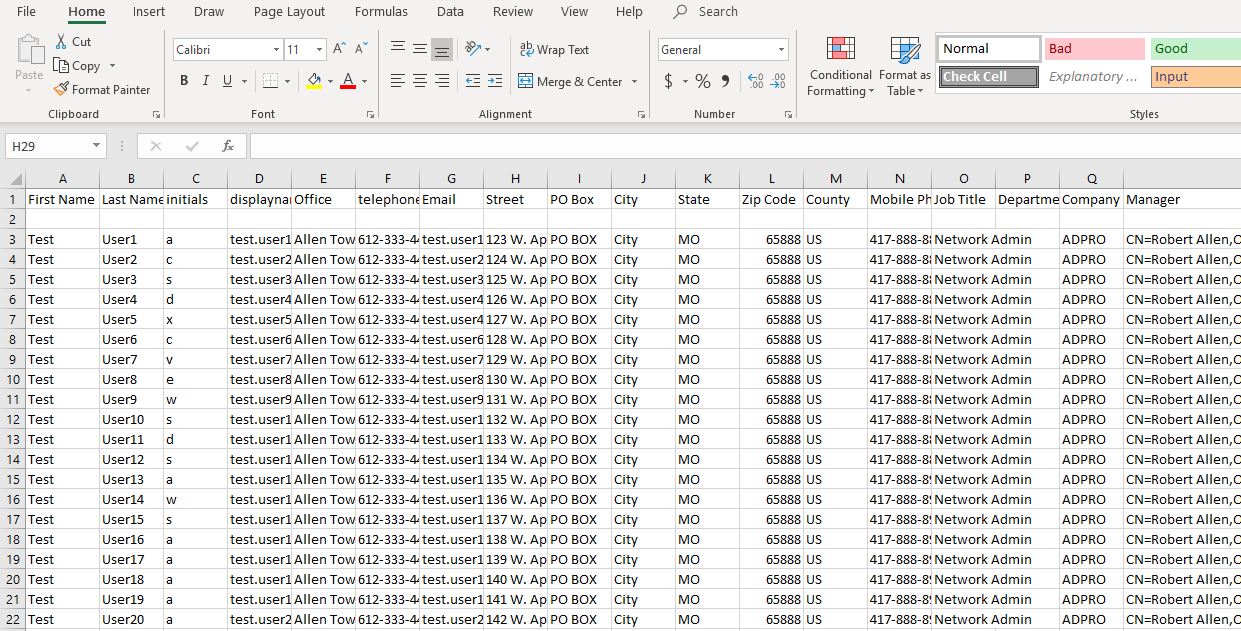 To export users from an organizational unit just select the option "Export from OU"
To export members from a group select "Export from Group"