Active Directory Group Management Tool
Simplify Active Directory group management with this easy-to-use GUI tool.
Bulk add users to groups
Bulk remove users from groups
Report group membership
Key Features
Here are the advantages of using the group management tool.
Saves Hours of Work
Don't waste time manually adding users to groups. The bulk group manager makes it easy to update groups and makes your job easier.
Update Group Membership
Easily bulk add or remove users to Active Directory security groups.
Log file
When you run the tool all the updates are put into the log tab. This allows you to check for errors and see what changed.
No Scripting Required
PowerShell scripts can be complex and time-consuming. This simple GUI tool takes the stress out of scripting and makes your job easier.
Bulk Update User Accounts
Do you need to bulk update user account properties such as address, phone, office, email, and so on? You can easily bulk update multiple user account properties.
Group Membership Reports
Easily report user's group membership for all users or select a specific group or OU.
How to Guide
The Active Directory group management tool is very easy to use. In this example, I'll show you how to add and remove users from groups.
Step 1: Download CSV Template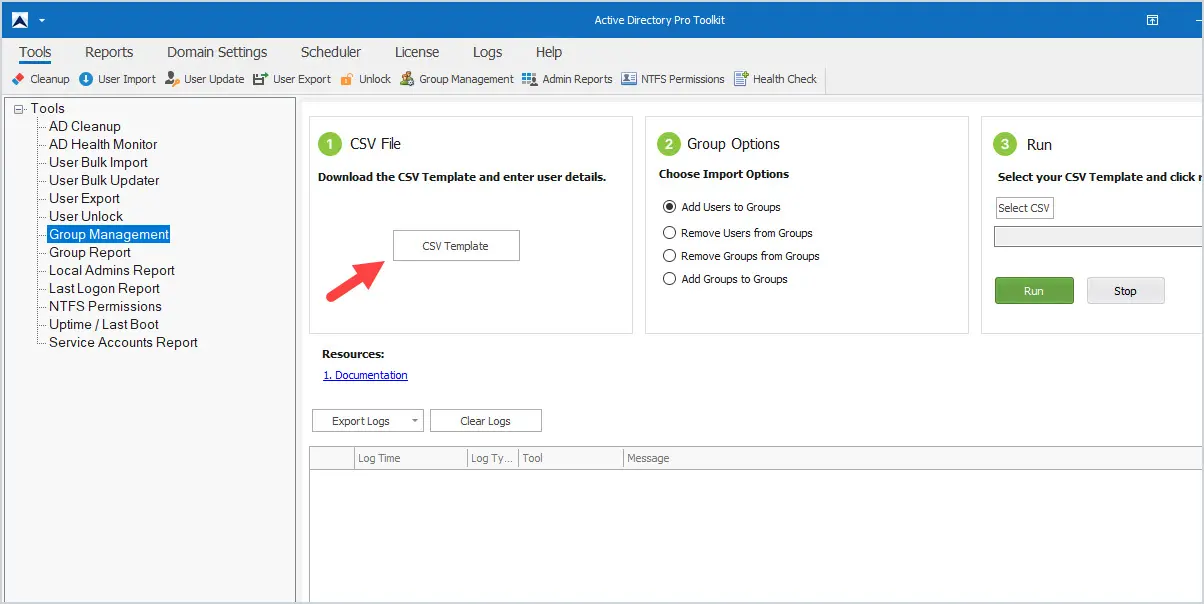 Next, add the users to the username column and the groups you want to add them to in the memberof column. Below is an example csv template. So for example user tom.smith will be added to groups "Accounting_Folders", "Account_Local" and "Public_share1".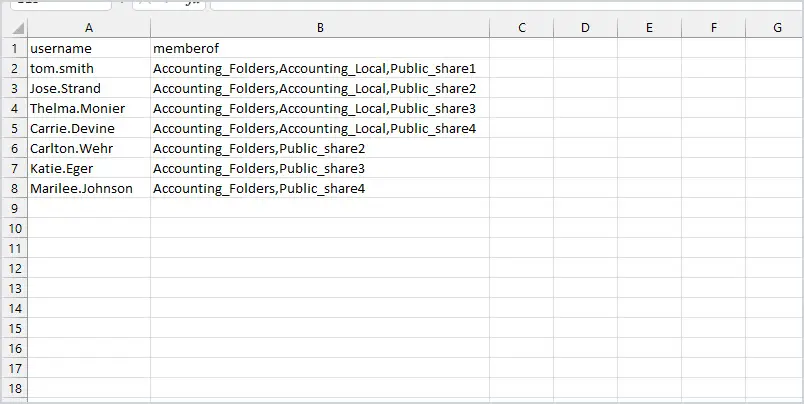 Step 2: Select Group options
Select to add users to groups or remove users from groups. In this example, I want to add users to groups.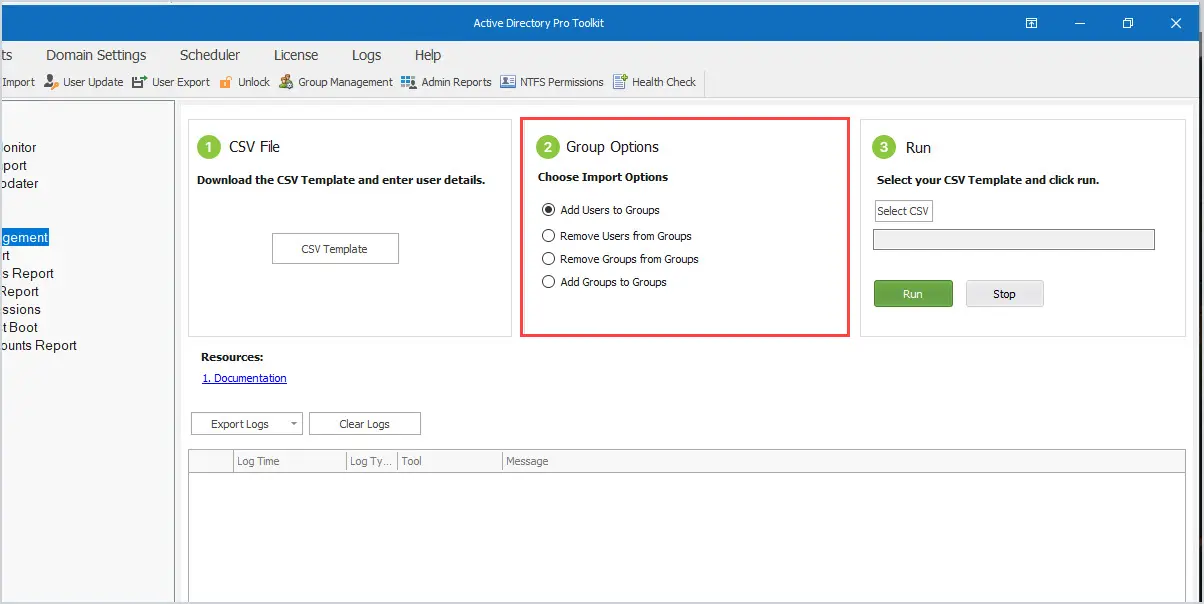 Now select your CSV template and click run.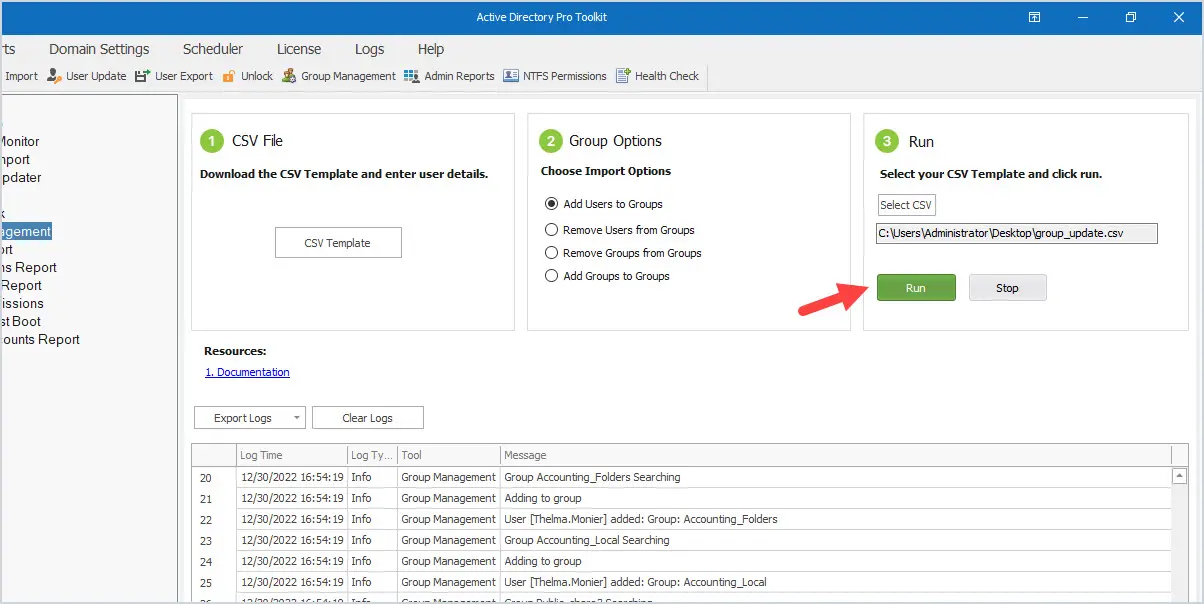 Review the logs to verify the changes. Any errors will be colored in red.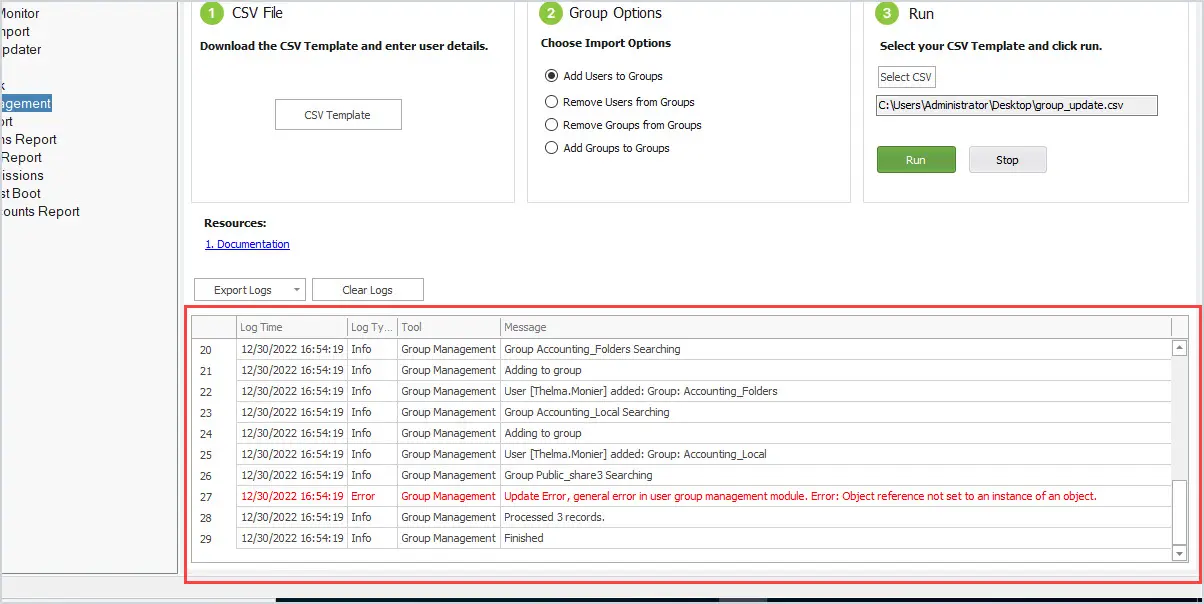 Try The AD Group Management Tool For
FREE
Join 100,000+ global IT professionals and enjoy efficient, optimized, and intuitive Active Directory management that saves time and makes your job easier.