Easy to use Active Directory Tools for IT Professionals
The Active Directory Pro Toolkit is a collection of tools to simplify and automate Active Directory Management.
AD Pro Toolkit Last Updated: 9-3-2021
Version 1.2.8
Save Hours of Work with the AD Pro Toolkit
Check out our collections of tools
Bulk User Updater
Mass update user accounts properties. Include CSV template for easy setup.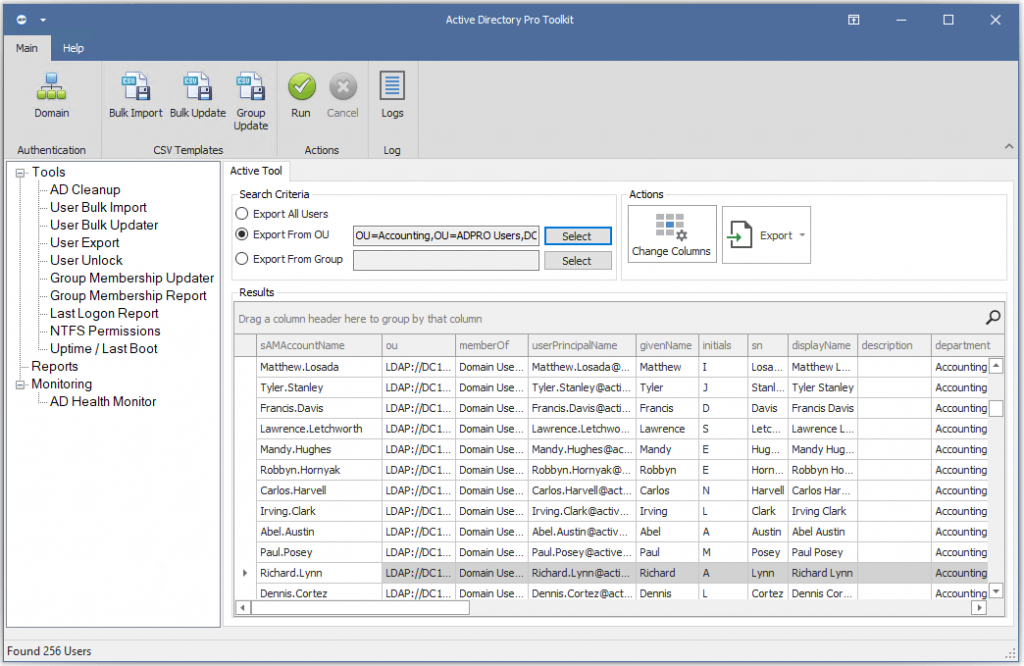 Bulk User Import
Bulk import new user accounts from CSV. Add users to groups and much more.
AD Cleanup Tool
Find stale user and computer accounts. Bulk disable or move to another OU.
User Export
Export all users from the domain, OU or all users from a group. Export to CSV.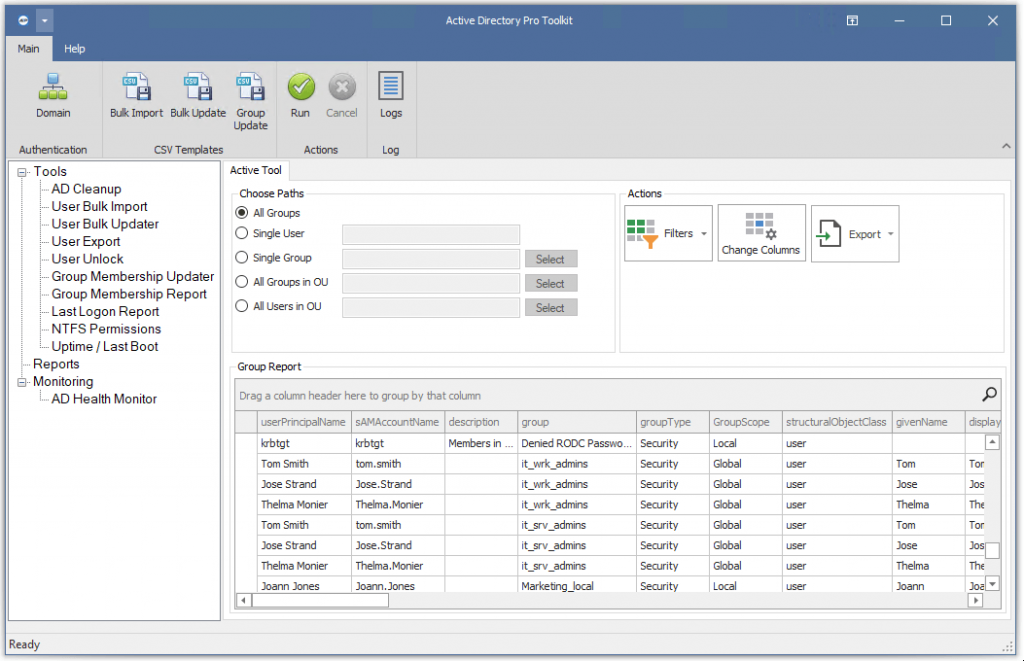 Group Membership reporter
Export all groups and group membership including nested groups.
User Unlock Tool
Find all locked users with a single click. Unlock or reset all passwords.
NTFS Permissions Tool
Get NTFS folder permissions for local and Active Directory users and groups.
PowerShell AD Reports
A collection of over 200+ AD reports on users, computers, OUs, and more.
Download AD Pro Toolkit
Enter your email address below to receive your download link. If you have any questions while evaluating the software, please contact us.

Release Notes
1.3.1 (9-18-2021)
Enhancements

Add domain connection info to ribbon menu
Updated desktop icon
Added advanced and fast search option to user unlock tool
Add icons to AD cleanup tool action buttons
Add running indicator to all screens
Change isEnabled column to status for AD Cleanup tool
Fixed last logon report date
Added pop up notification to bulk import and updater if missing required fields
Fix table when adding additional fields