Active Directory Bulk Group
Management Tool
Bulk add or remove users to Active Directory user groups with this easy to use GUI tool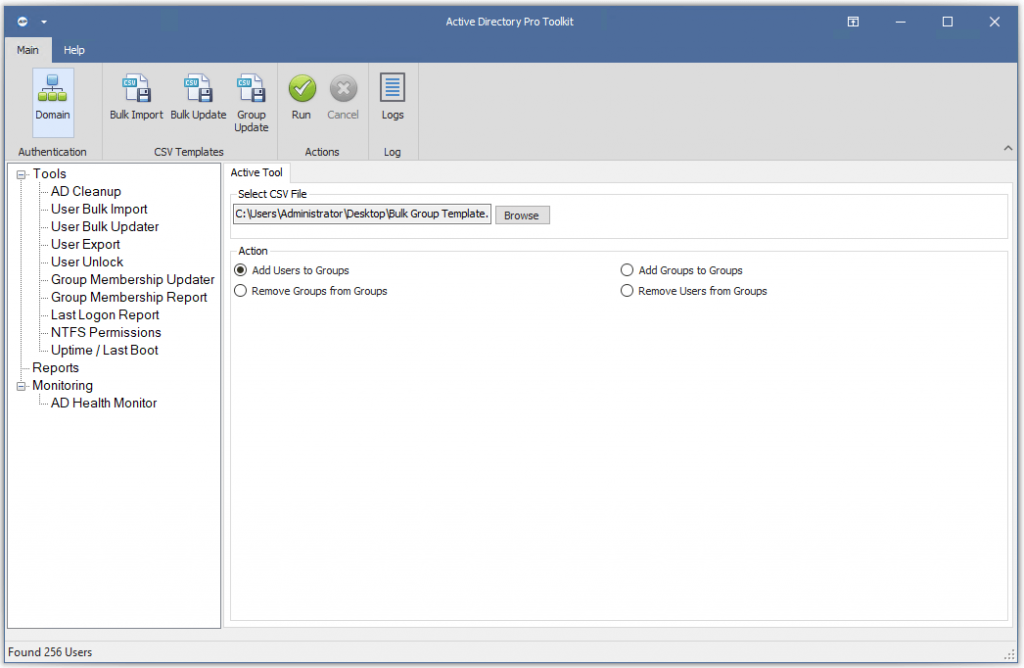 Features
Bulk Add or Remove Users to Groups
Easily mass import user accounts into Active Directory. Just fill the CSV template and the GUI tool will import all the user accounts.
Saves Hours of Work
Don't waste time manually adding users to groups. The bulk group manager makes it easy to update groups and makes your job easier.
Log file
When you run the tool all the updates are put into the log tab. This allows you to check for errors and see what changed.
No Scripting or PowerShell Required
PowerShell scripts can be complex and time-consuming. This simple GUI tool takes the stress out of scripting and makes your job easier.
Includes 10 other Tools
The AD Pro Toolkit includes 10 tools to simplify IT management tasks. When you buy this tool you get all 10 GUI tools.
Screenshots
Easy to Use, Impressive Results