Bulk Update Active Directory Groups
Easily, add or remove multiple users into Active Directory groups from a CSV file
Key Features
Bulk add users to Active Directory Groups from CSV
Bulk remove users to Active Directory Groups from CSV
Update multiple groups at once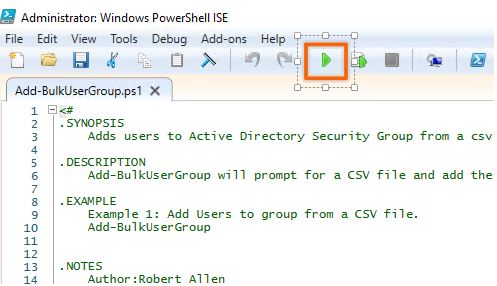 Quickly add multiple users into one or multiple Active Directory groups from a CSV file.
With a CSV file you can easily remove multiple users from Active Directory groups.
Manually updated groups is very time-consuming. This tool saves you time by automating this routine task.
Following these simple steps to bulk add users to groups.
Step 1: Setup CSV file
Open the included csv template and add the user account to the user column and the group you want to add them to into the group column. Save the file on your local computer.

Open the tool with the Windows built in PowerShell ISE app and click the run button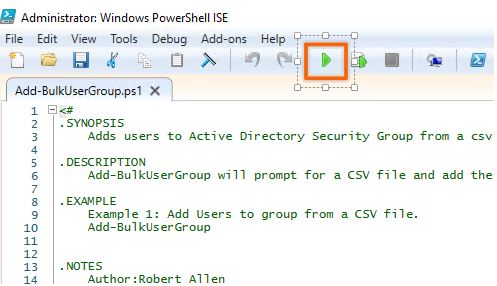 In the console pane type Add-BulkUserGroup and hit enter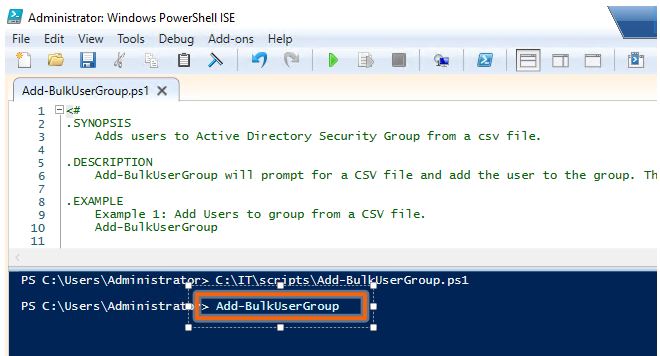 You will be prompted for the CSV file you created in step 1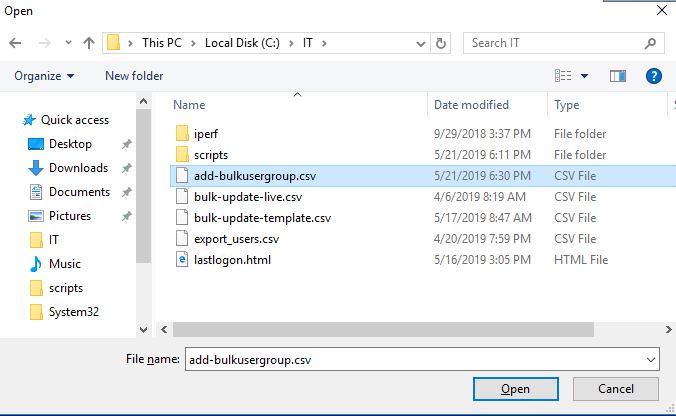 When you click open the tool will run and process the CSV file.

You are done.
It takes only 2 simple steps to bulk update users group memberships with this tool
Now I'll check one of the groups and verify the users are added.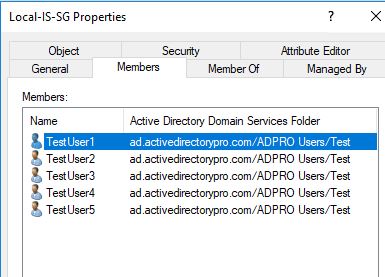 How to Bulk Remove users from Active Directory Groups
The setup is the same as adding users.
Just setup the CSV file with a list of user names and the groups you want to remove them from.
When you have the CSV file setup run the command
Remove-BulkUserGroup
Select the CSV file and you are done.
Active Directory Pro Toolkit
Huge savings if you buy the pro toolkit. Normally a single tool is $49 each, you can get all 9 tools for only $99
Questions?
Contact our team. Anytime