Description
This is the administrator guide for the Last Logon Reporter. The Active Directory Last Logon reporter will find users TRUE last logon time in Active Directory. When a user logs into the domain the lastlogon attribute is updated on the domain controller that authenticated the user. This tool will search all domain controllers and report the most recent lastlogon value. The lastLogonTimestamp value does not provide a TRUE last logon and is why this tool used the lastlogon value.
System Requirments
No special permissions are required
This tool can be run on client OS or server.
How to Guide
Step 1: Select Search Options
You can choose to search the "Entire Domain" or pick a single or multiple OUs or groups.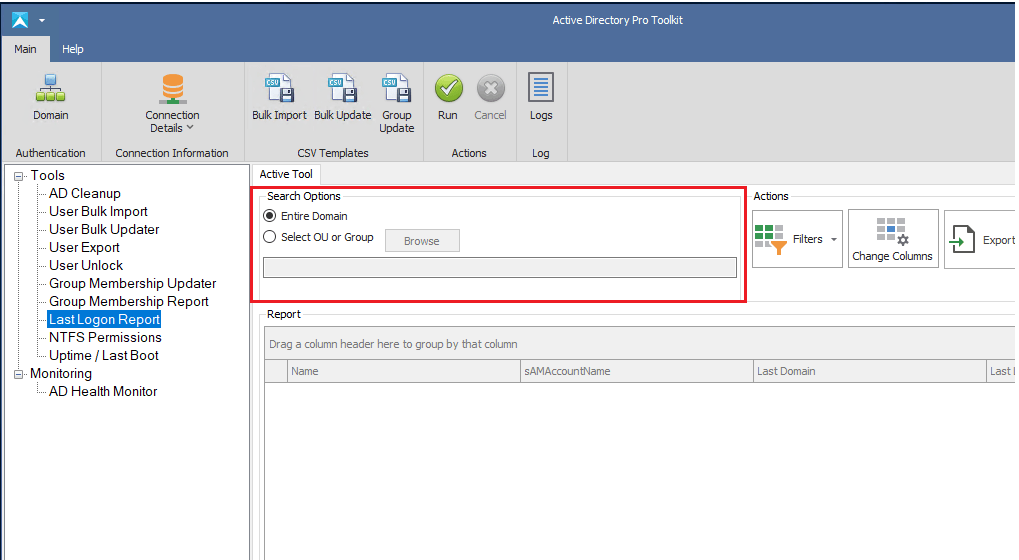 If you choose "Select OU or Group" click the browse button and you will get a window to select your search options.
Select one or multiple options.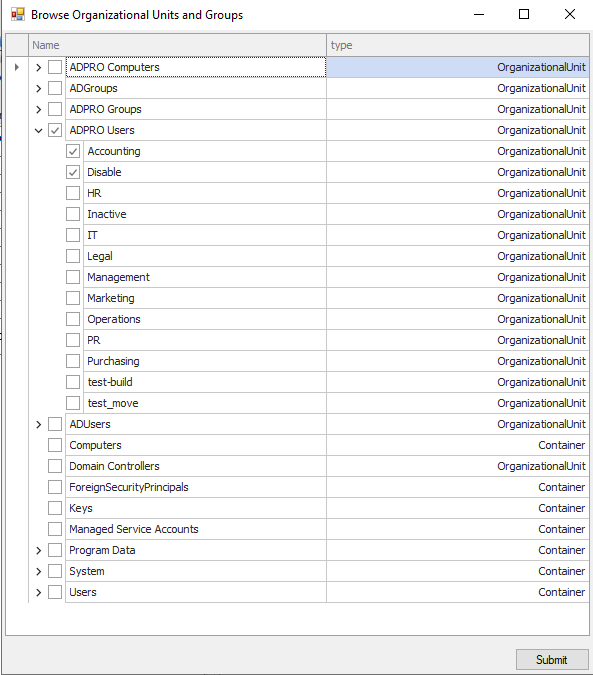 In this example, I selected the "Accounting" and "Disabled" users Organizational units.
Step 2: Click Run
Now click the run button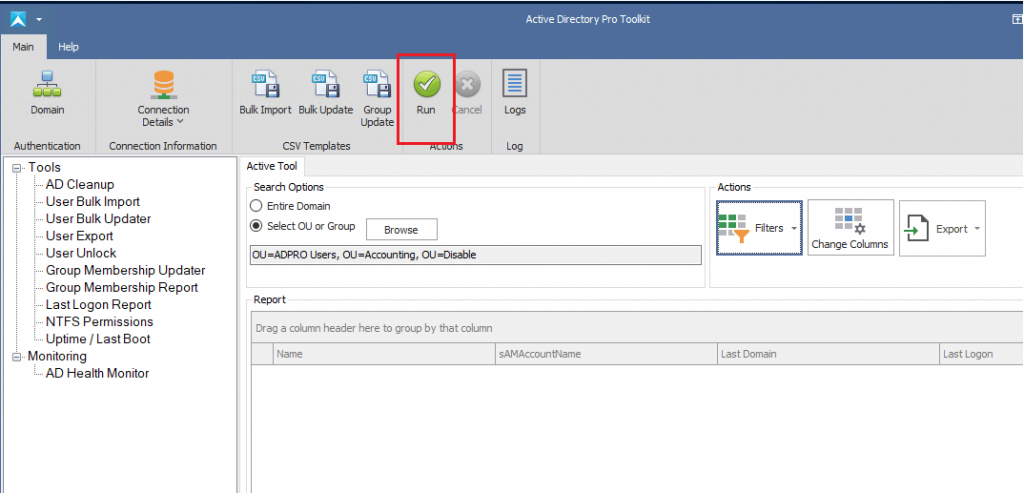 Results will be displayed in the report table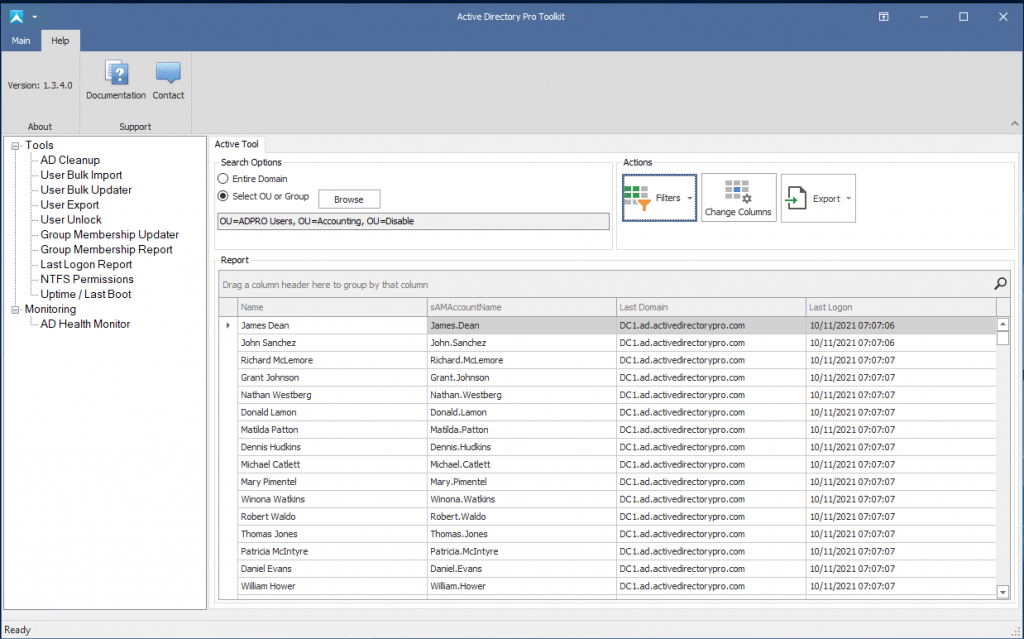 Step 3. Filtering Results
This step is optional but you can filter the results in the report table. You can click on any header to sort the results.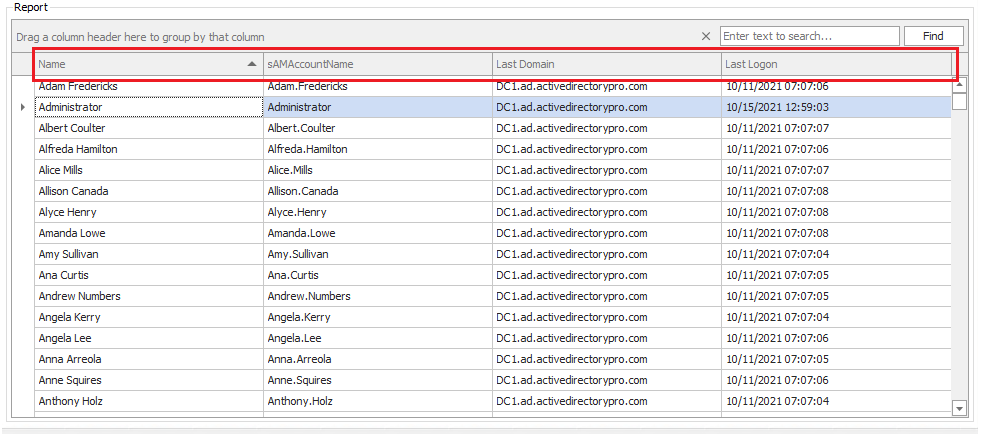 You can drag a column into the header to group the results. In this example, I dragged the Last Logon column into the header.
This will group all the data according to the last logon date. Click on any grouping to expand the data set.

I expanded the 10/11 data set to see all the accounts under this grouping.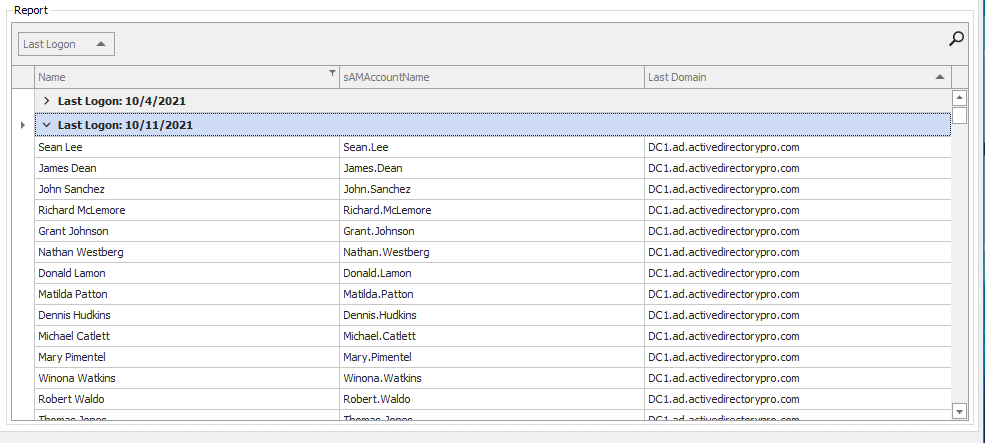 Another option for filtering is to use the search box. Maybe you want to search for specific users or domains.
In this example, I searched for the word "smith" and you can see it filtered the results to just the users that had smith in their name.

You can also right click a column to access all filtering options and clear any sorting.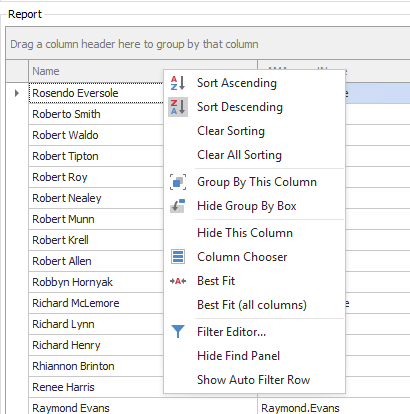 Step 4: Export Results
If you want to export the results click the export button, choose the format and click "Export All Rows"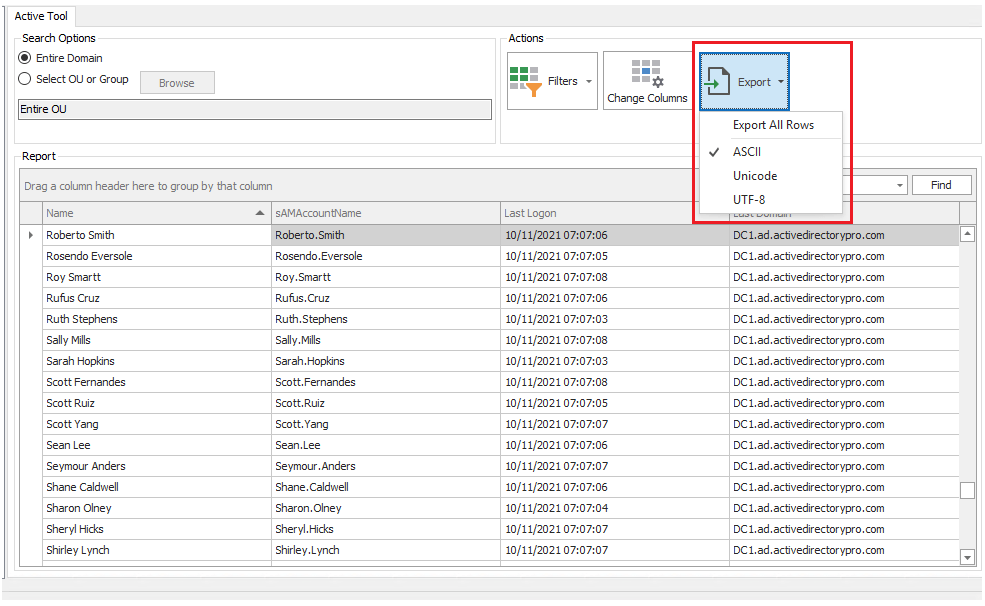 Support
If you run into any issues or need to ask a question you can contact us via our contact page.
You can also send us any additional features you would like to see added.