Administrator Guide
AD User Export Tool
Description
The AD User Export tool makes it easy to export domain user accounts to a CSV file. You can export all users in the domain, all users from an organizational unit, or all users from a group.
System Requirments
No special permissions are required to run this tool
Can be run from a client computer or on the server
How to Guide
Step 1: Select search options
Click on "User Export" in the left side menu.
You can choose the entire domain or select an OU or group, you can select multiple search options.
In this example, I'm going to export all users from my accounting OU. To select objects just click browse and select the objects you want to export from.

Browse and click what you want to export.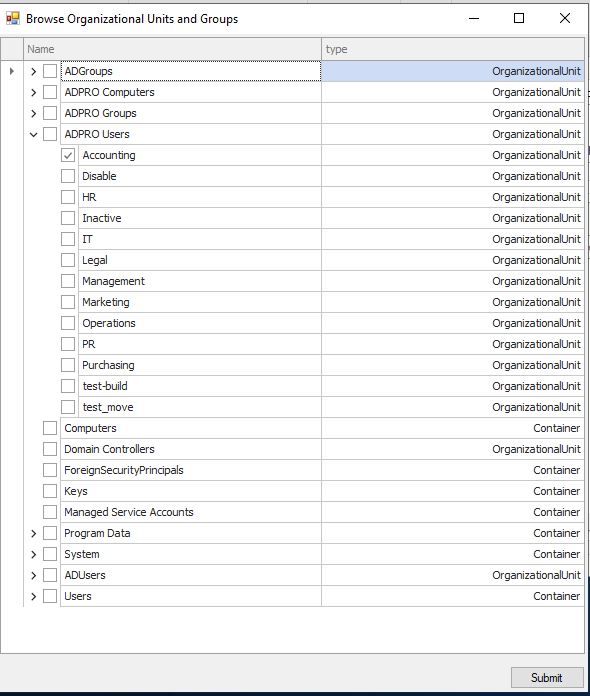 Step 2. Click Run
Now click run and the results will be displayed in the results table. This will give you a preview of what will be exported to CSV.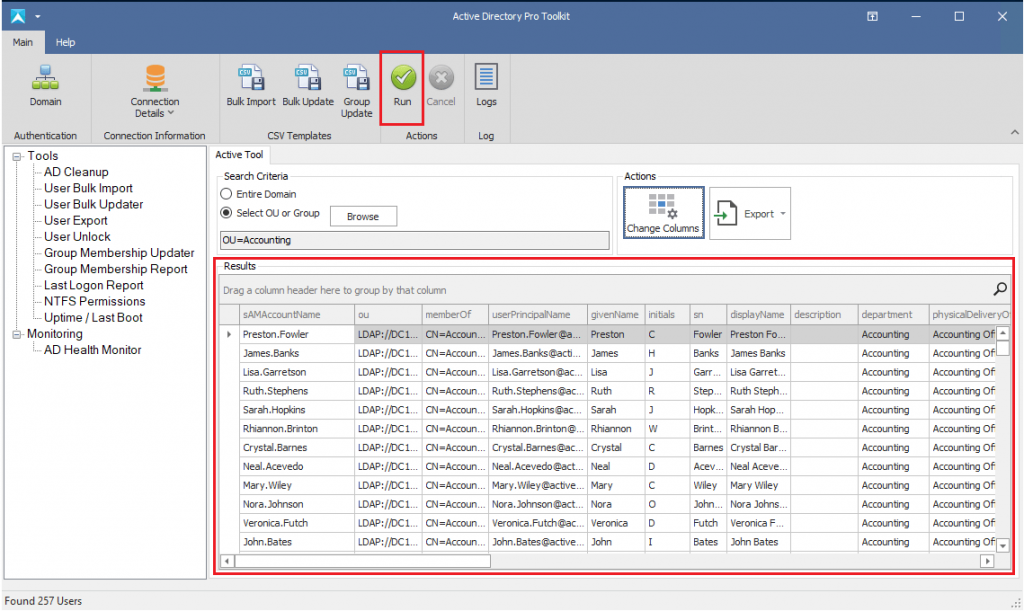 By default, the export includes 31 user attributes. If you want to add or remove columns just click the "change columns" button. Then select or un-select what you want. If you don't want to make any changes you can go ahead and click the export button.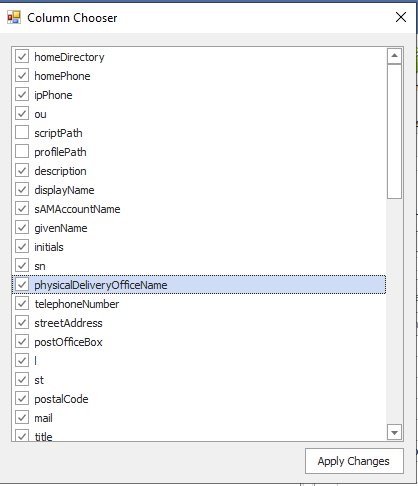 Step 3. Export to CSV
When you have the columns you want then click the export button, select the format and click "Export All Rows"

You will be prompted to save the file. You can name and save it whatever you like.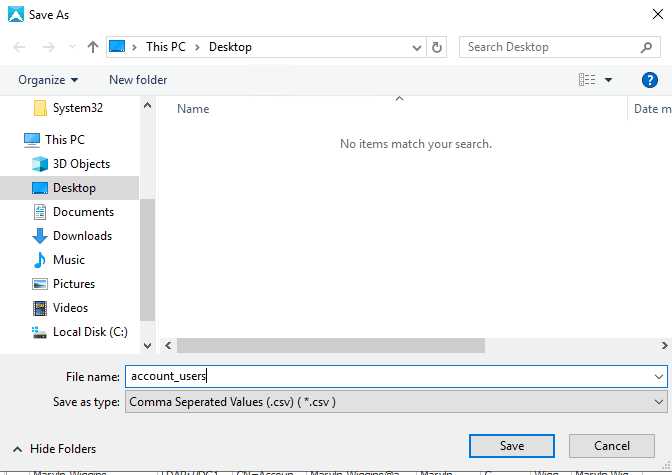 Support
If you run into any issues or need to ask a question you can contact us via our contact page.
You can also send us any additional features you would like to see added.