Administrative Guide
Windows Firewall Settings


Description
Several tools from the AD Pro Toolkit require WMI to be opened from your workstation to the remote computer. This guide will show you the required firewall settings.
System Requirments
WMI open on the firewall – instructions below
Administrator rights
Firewall Settings
You can use group policy to push these settings out to all computers.
Here are screenshots of the firewall settings.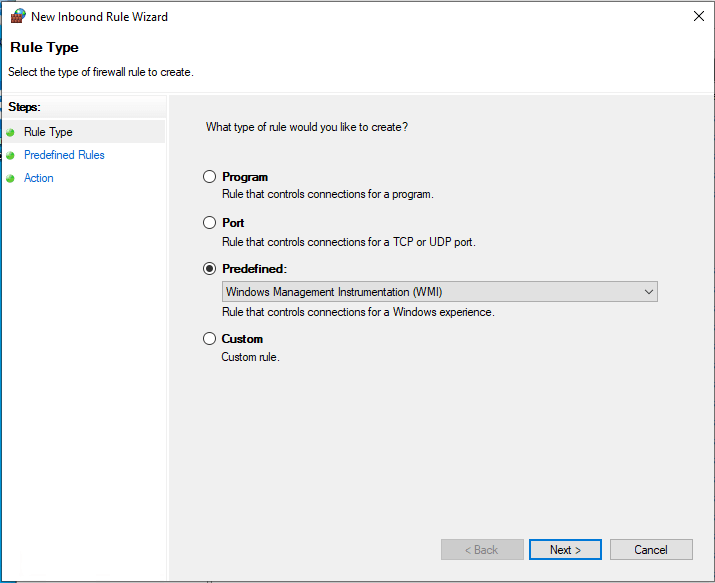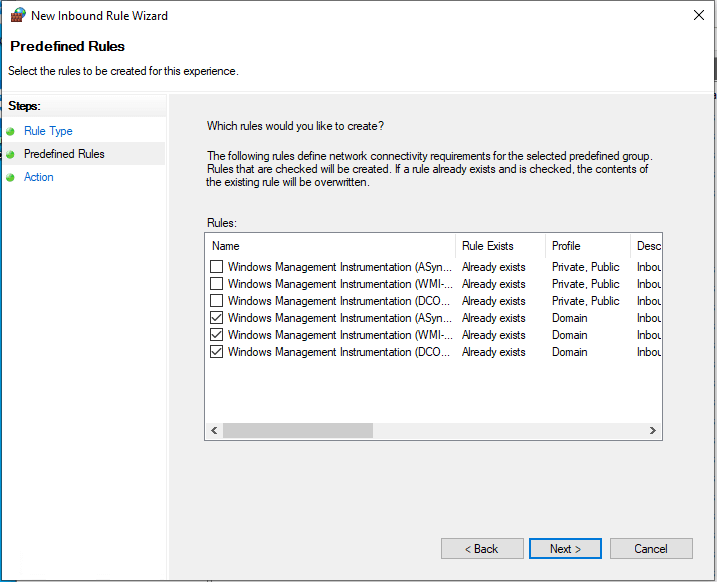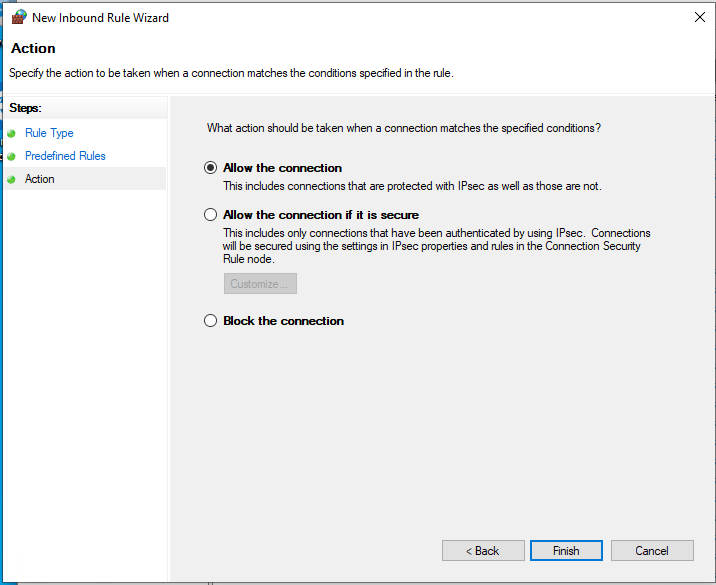 Click Finish.