Service Account Management Tool
The service account management tool will scan remote computers and list all Windows services and scheduled tasks. This makes it very easy to audit your systems for Windows service accounts.
It can be difficult to know where in your network a service account is being used and this can be a security risk. This tool was created to help you find those service accounts and make your job easier.
Download Free Trial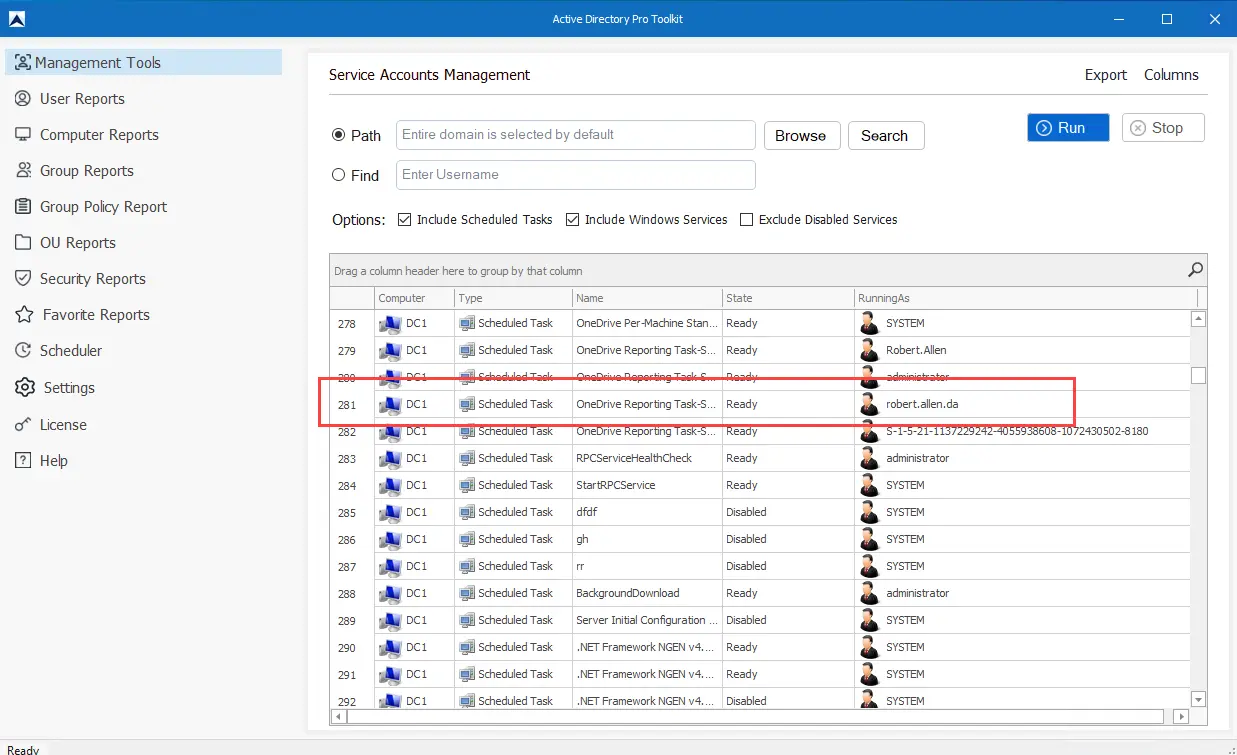 Features:
Audit Windows services
Audit scheduled tasks
Scan computers for service accounts
Quickly scan all or select computers
Export to CSV, Excel or PDF
Requirements:
WMI needs to be allowed inbound. If you have the Windows firewall enabled see Firewall docs for the GPO firewall settings to enable WMI.
You will need administrator rights on the remote computers.
How to Use the Service Account Management Tool
Step 1
Click on Service Account Management from the management tools page.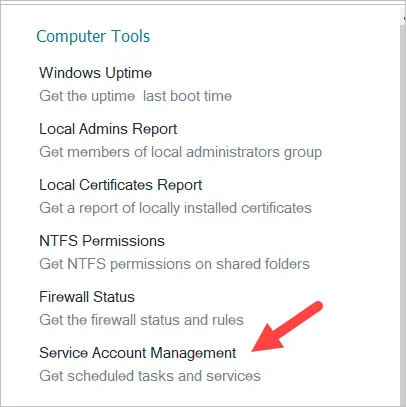 Step 2
By default the tool will scan all domain computers. Click browse to select an OU or group. You can also click search to find a specific computer.
Click run
This will give you an inventory of all running services and tasks on remote computers.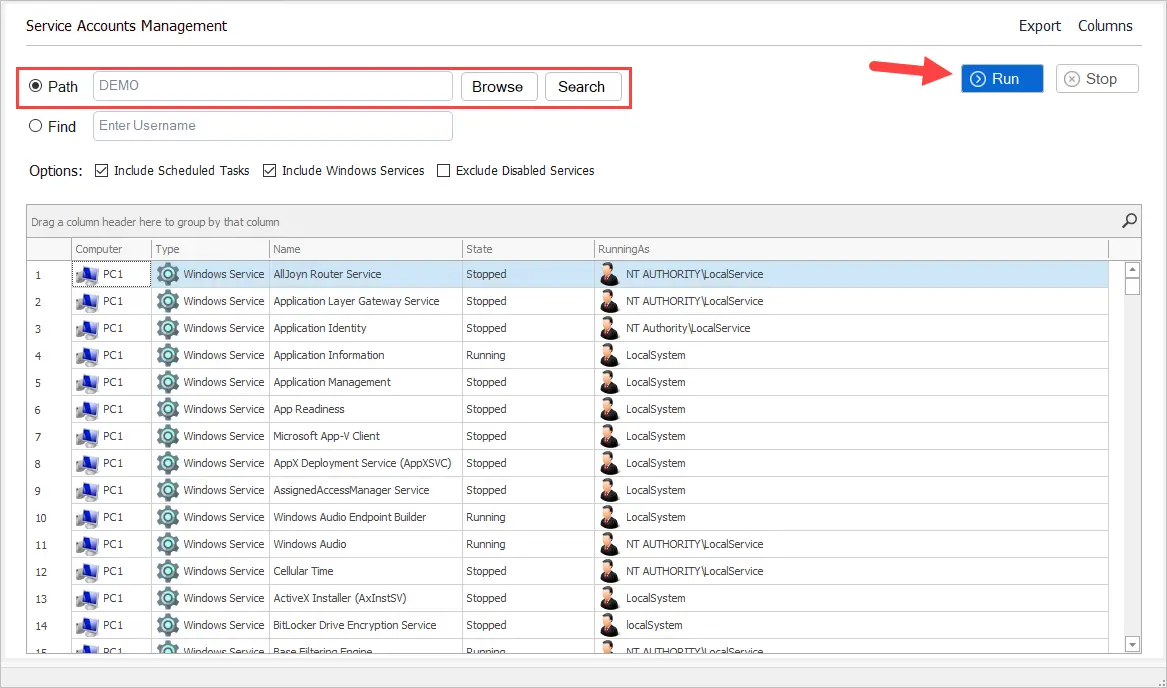 Step 3
You can search or filter the results. For example, I'll click the filter icon and I'll see a list of accounts that are in use.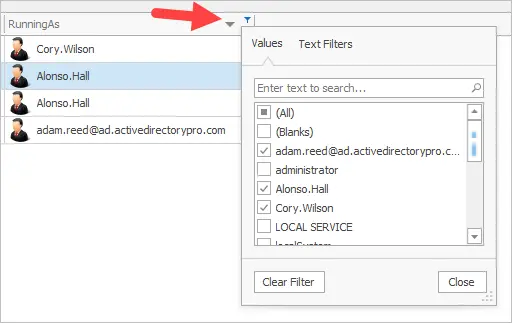 You can also use the search box to find specific accounts in use.

If you want to search the domain for a specific account click the find box and enter a keyword.

Related Tools