Active Directory Last Logon Reporter
Key Features
Find Active Directory users real last logon time

Search single or all domain controllers

Displays name, account name, DC and last logon time

Find stale and unused accounts

Export report to CSV or HTML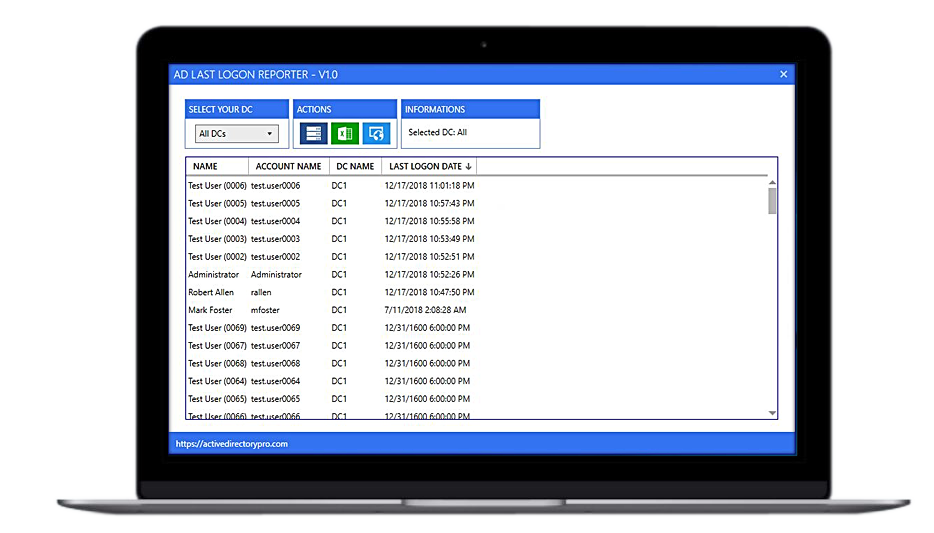 Quickly list all Active Directory users Last logon date with the AD Last Logon reporter tool. Logon reports can be exported to CSV or HTML with just a click of the button. Last logon report are critical for security, auditing, and management needs.  This information AD Last Logon Reporter finds the real last logon time by querying all Domain Controllers and displays each user's most recent logon time.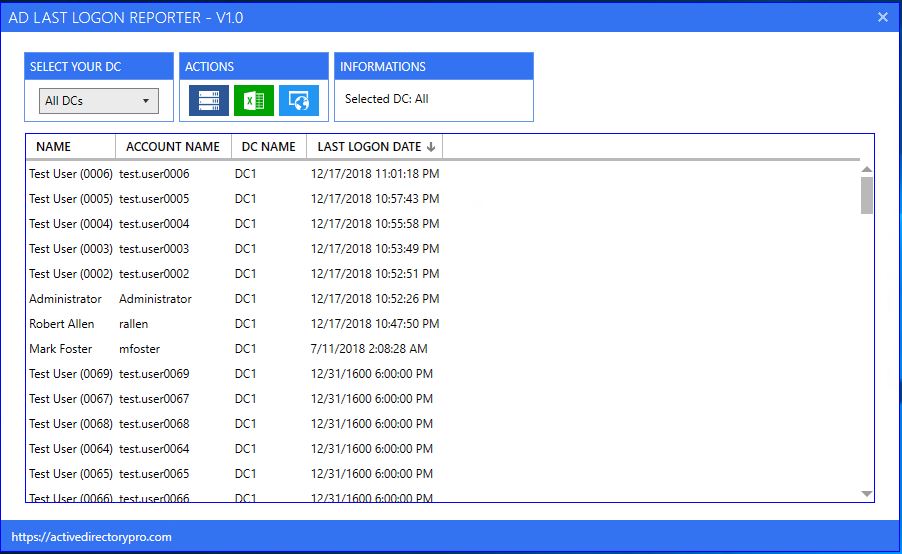 3 Easy Steps - AD Last Logon Reporter
Once the report is generated you can click on any column to quickly sort the results.
 What permissions are needed? 
AD Last Logon Reporter will install and run with regular user rights. You do not need to be a domain admin to generate reports.
Do I need to run this from a domain controller? 
You can certainly run this tool from a domain controller but it is not required. I recommend running this tool from a Windows 10 computer.
Will this tool work with Windows 7? 
Yes, but you will need to have at least .net 4.5.2 and Powershell 5.1 installed on the Windows 7 computer.
Can AD Last Logon Reporter be used to find unused user accounts?
Absolutely.  It is highly recommended to audit Active Directory for unused accounts and disable them. This tool makes it very easy to identity unused AD accounts which helps keep AD clean and secure.