Active Directory Group Membership Report Tool
Report and export all Active Directory groups and group membership with this easy to use GUI tool.
Used by thousands of Professionals to Simplify and Automate Active Directory Management.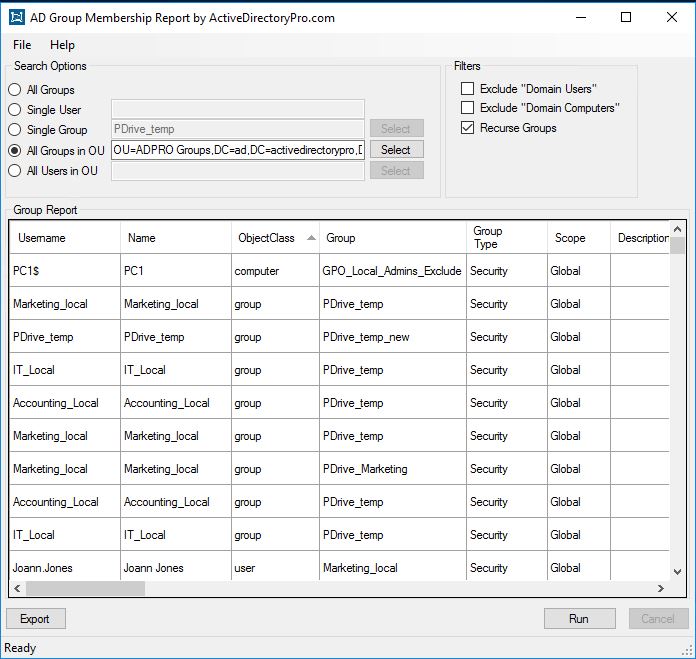 List nested (recursive) Group Membership
Check the "recursive group" option to include nested groups in the report. Permissions can easily get out of control when groups are added to other groups. This tool will help you track down all groups that are added to other groups.
The following attributes are includes in the group report
Username, Name, ObjectClass, Group, Group Type, Scope, Description, First Name, Last Name, Office, Telephone, Street Address, PO Box, City, State, Zip, Email, Title, Department, Company, Manager, Proxy Addresses, Initial, Display and Homepage.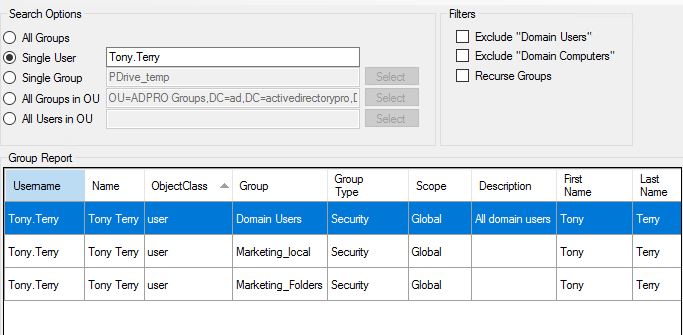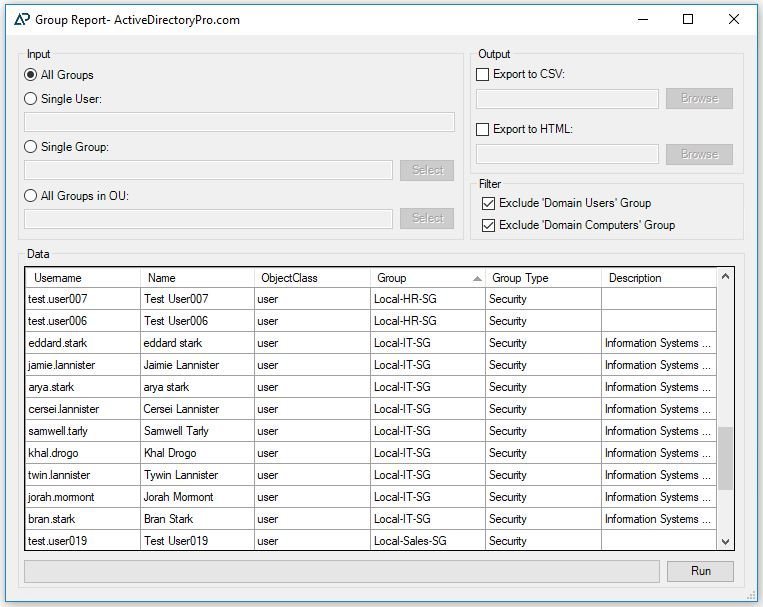 All reports can be exported to CSV or HTML. This can be used for reporting, backups, compliance, migration and so on.
Report on group membership for a single user, single groups, all groups, or all groups from an organizational unit.
Get Started with AD Group Report Tool Today