Active Directory Monitoring Tool
Monitor Active Directory with this Easy to Use GUI Tool
Key Features:
Monitor the health of Active Directory
Check Replication errors
Check for DNS issues
Monitor Active Directory Services
Get email reports
View Logs and Diagnose Active Directory Issues
You can click on the logs tab and watch the logs in real time as the tool goes through each test. If you have a failed test you can use the logs to help diagnose issues. The logs will provide more details on the test that failed and will help you in troubleshooting these issues.
Requirements: 
The AD Monitoring tool needs to run on a domain controller. This tool uses the built in dcdiag command that is installed on domain controllers. You might be able to install dcdiag on a remote computer but I have not tested that
Important
By default, all domain controllers are selected. Go to settings -> domain controllers, to change this
All tests except DNS are selected by default. Go to settings -> tests, to change this.
Manually Run AD Monitor
1. Open the AD Monitoring Tool. The install will put an icon on the desktop.

2. Click the Report tab then the run button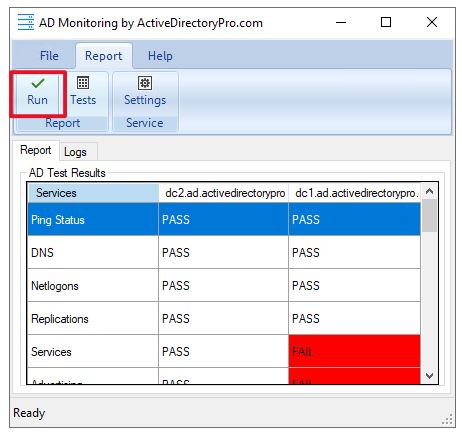 Depending on how many domain controllers and tests you selected it can take several minutes to complete. You can view the progress in the lower right hand corner.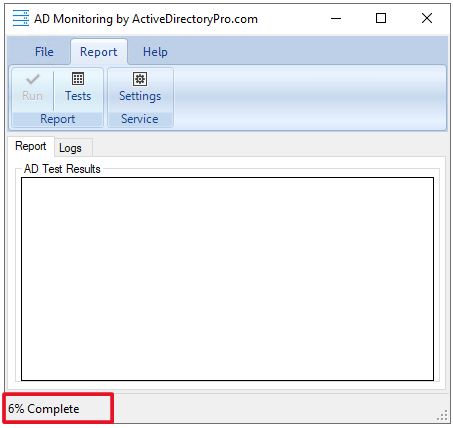 You can also click the logs tab to view the logs in real time. This will show what test is currently running.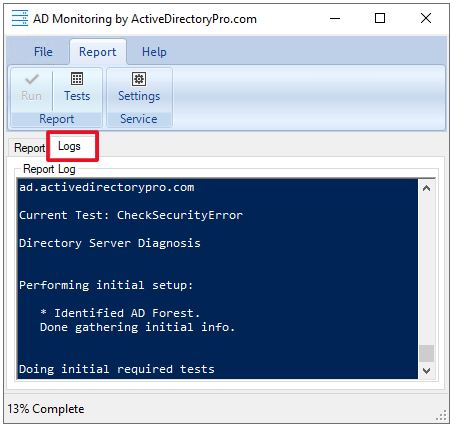 Once completed the results will be displayed on the report tab.
You can click on any of the columns to sort the results. For example, if you want to see all the failed tests for dc1 just click the dc1 column and it will filter the results.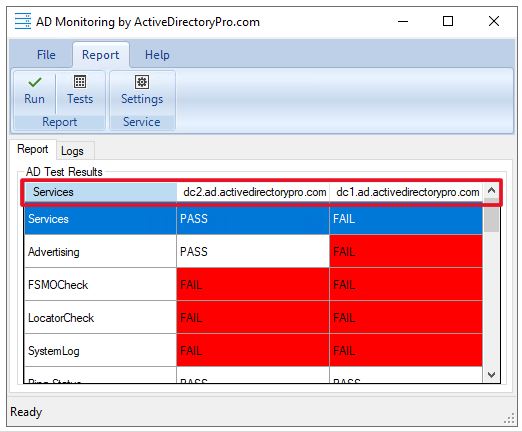 If you have failed tests then use the logs to help in troubleshooting. The logs may not explain exactly why a test failed but it can be useful in troubleshooting.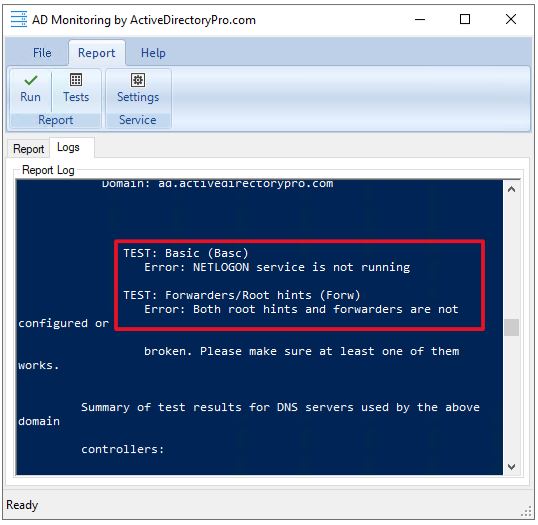 AD Monitoring Settings
To change settings click on report -> Settings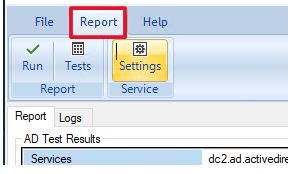 Domain Controllers
All domain controllers are selected by default. You can go to settings -> domain controllers, to change this.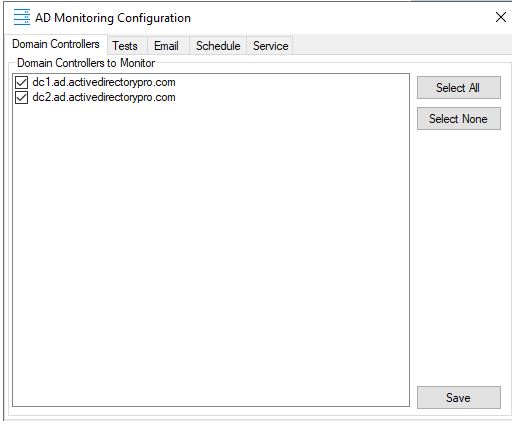 Tests
By default the DNS test is unchecked. The DNS tests adds a little time to each domain controller in completing the report. If you will be running this tool as a service then this may not be an issue for you. Just be aware if you run this tool manually you will need to wait a few minutes for the report to complete if DNS is checked.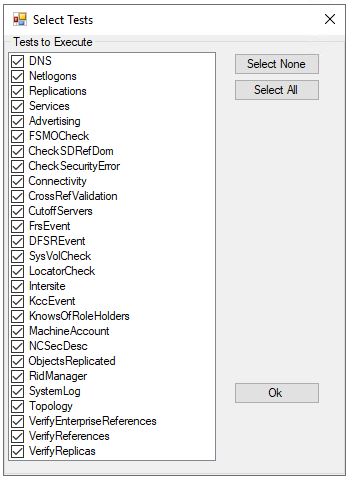 Email
You can skip this if you don't want to configure email reports.
If you want email reports then configure your email settings and click the save button.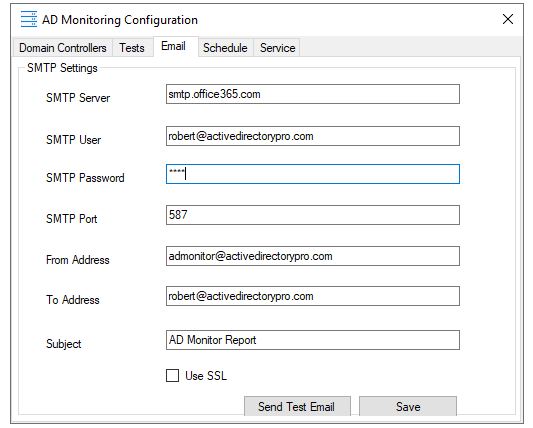 Schedule Settings
If you want to run on a schedule then configure settings here. This is optional. I will be updating this tool so you can configure a more defined schedule.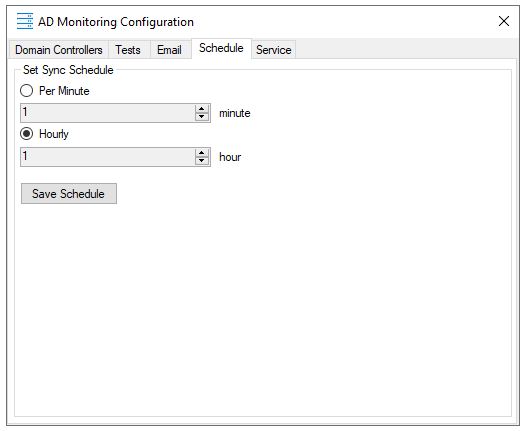 Service
If you want automated email reports then this service must be running. It should run under the localsystem account but you can change it if required.