Active Directory Logon Reports
Create Active Directory Logon reports with this easy to use GUI tool.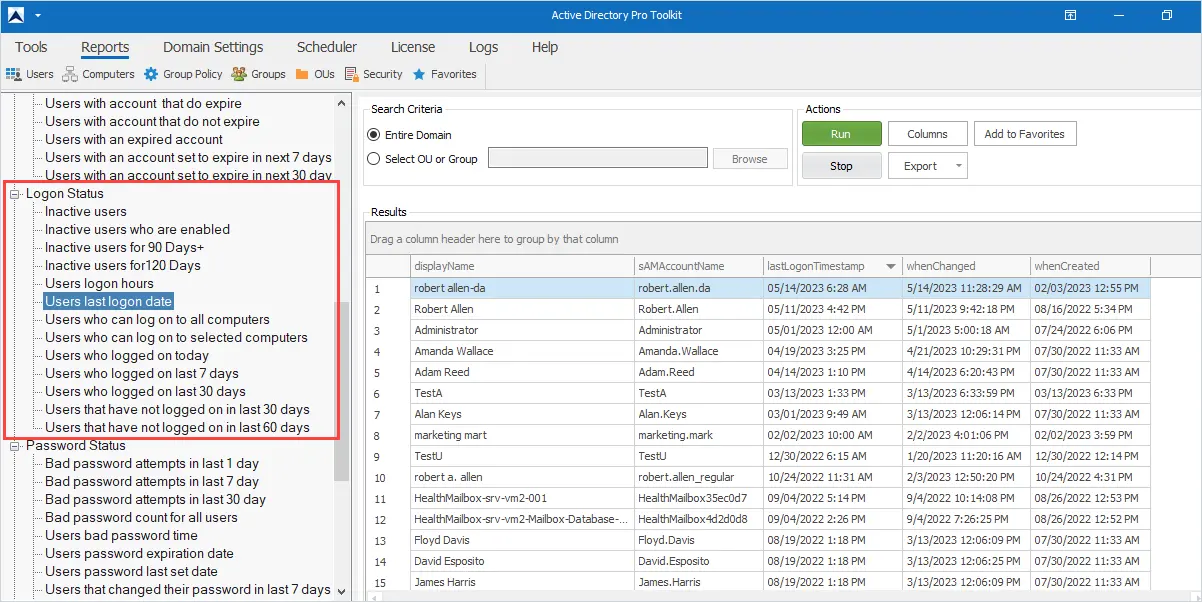 Included Logon Reports
The AD Pro Toolkit includes over 200 AD Reports. Below are some examples of the included logon reports.
Last Logon Report
The Active Directory last logon report will get users real last logon time. The tool will query each domain controller to get the most recent logon timestamp for each user. This report can help you determine when a user actually authenticated to your network.
Inactive Users Report
You can choose from several reports, inactive users for 90 days, 120 days, or users that have never logged on. These reports uses the last logon timestamp attribute to find inactive users.
Recently Logged on Report
Recently logged on user reports will determine if users have logged on during a specific time period. You can select to report on users who logged on today, last 7 days, and last 30 days.
Logon Hours Report
Active Directory logon hours control when a user account can or cannot authenticate to the network. The logon hours report will get each users allowed and denied logon hours. If the logon hours have not been modified for a user it will display not set.
Bad Password Attempts Report
Report on users that attempted to logon and entered a bad password. Choose to report on bad password attempts in the last 1 day, 7, and 30 day reports. Bad password attempts report can help you spot suspicious logon activity in your network.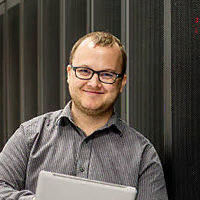 "We use the Last Logon Reports to create monthly compliance reports for each department. This makes it very easy to export users and their last logon date"

John Teague – IT System Administrator
Try The AD Pro Toolkit For
FREE
Join thousands of IT professionals using the AD Pro Toolkit to generate Active Directory Logon Reports and simplify Active Directory Management.